'Kubo And The Two Strings' Has An Impressive Cast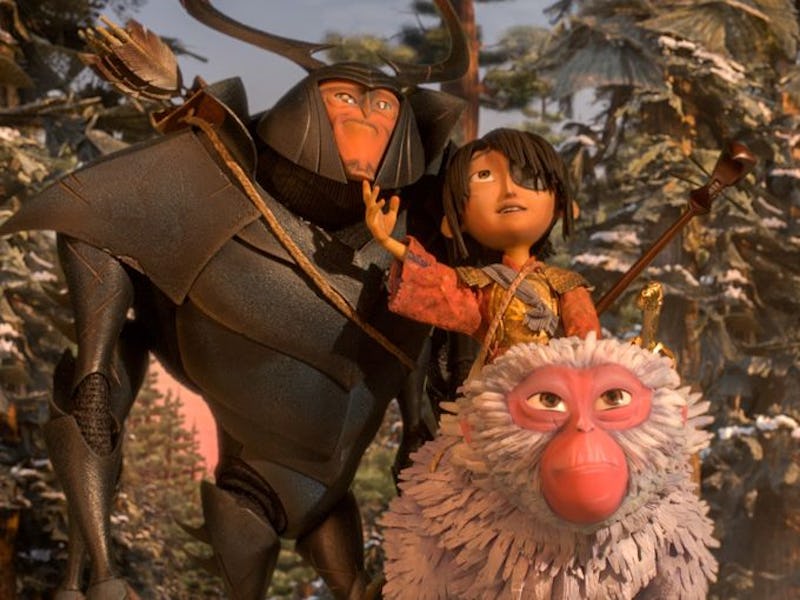 Usually, it's typical to see huge A-list talent starring in live-action summer blockbusters. Everywhere you look, you'll see a giant star on a billboard advertisement for his or her new action movie or comedy flick. It's par for the course that the best talent would be slated for the biggest movies, yet surprisingly, one movie out this summer has managed to score quite a few A-listers despite not being your typical fare: Kubo and the Two Strings. The new film, out Aug. 19, is an expertly crafted film with an exceptionally cute story featuring a lead character, Kubo, who is sort of a superhero himself. Yet the rest of the movie's characters are just as hilarious and fun to watch, and it's no surprise, then, that the voice cast for Kubo and the Two Strings is pretty unbelievable.
Stacked with high-profile talent, Kubo and the Two Strings doesn't let anyone in its voice cast go to waste. Each actor helps tell the story's unique tale, that of a young boy, Kubo, who embarks on a quest to find a magical suit of armor to help him defeat a supernatural entity known as the Moon King. The movie has all of the elements of a summer blockbuster in stop-motion form, and the fantastic cast only helps to elevate the film's spectacle. So whose voices can you expect to hear in the new flick? Without further adieu, here is the stellar voice cast for Kubo and the Two Strings.
Art Parkinson
Game of Thrones' Rickon Stark provides the voice for the eponymous hero, Kubo.
Charlize Theron
This A-List powerhouse lends her vocals to the tough but loving Monkey, who accompanies Kubo on his quest.
Ralph Fiennes
No one does a villain quite like Fiennes. Which is why it's no surprise that he lends his voice to the villain Moon King.
George Takei
None other than Takei voices the character Hostao.
Rooney Mara
Mara expertly voices the Sisters, aka two creepy villains who will probably give you nightmares.
Cary-Hiroyuki Tagawa
This Man in the High Castle star lends his vocals to the character Akihiro.
Matthew McConaughey
This famous heartthrob rounds out the stellar cast as the fun-loving and endearing Beetle.
See? I told you the cast was unbelievable. Now all you need to do is go see Kubo and the Two Strings to experience the magical cast and visual masterpiece.
Images: Focus Features