13 Animated Movies Of 2016 You Don't Want To Miss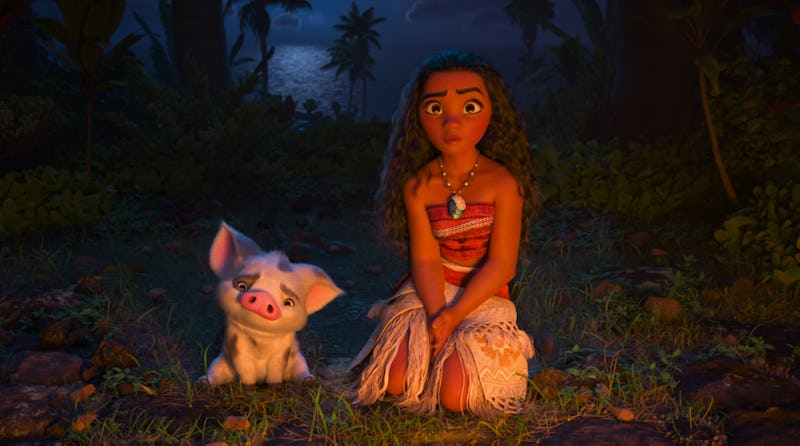 Animation domination continues as we enter into the second half of 2016. With some highly anticipated animated movies on the horizon, animation will surely have a few more weekends of box office triumph before the year is over, and for that, we should all be grateful. Remember the days when Pixar would release one film a year (if we were lucky)? Now, it feels like not a weekend goes by without a new animated movie hitting theaters. It's a whole new age for animation, and the animated movies released in 2016 are the proof.
The genre of animation is no longer dominated by Disney and Pixar — though, to be fair, they're still the best — and, more surprisingly, animation is no longer synonymous with "kid friendly." On Aug. 11, we will be getting our first R-rated comedy animated film, Sausage Party , courtesy of — who else — Seth Rogen and Evan Goldberg. And even children's movies, like the upcoming Kubo and the Two Strings, are clearly meant to attract both child and adult audiences. The animated movies already released in 2016 and still to come have tackled adult themes — the race relations-heavy Zootopia comes to mind — as well as more ridiculous fair (Ice Age: Collision Course), proving that animated movies are much more than they used to be. Here's a list of all the animated movies already released in 2016, and those still to come.
1. Norm Of The North
Probably the most forgettable animated film to earn a theatrical release in 2016, Norm of the North barely made an impression. Critics hated it — it has an 8% rating on Rotten Tomatoes — and it barely made a profit at the box office.
Stream Norm Of The North here.
2. Kung Fu Panda 3
The third film in the Kung Fu Panda series was a hit when it was released in January, earning a lot of good reviews and good buzz for co-director Jennifer Yuh Nelson.
3. Zootopia
Zootopia, Disney's animated movie about an bunny officer trying to pave her way in a tough world, was a massive hit among critics and audiences alike. The movie touched on themes of racial tension and gender inequality, making it one of the more adult animated films of the year.
4. The Angry Birds Movie
It shouldn't surprise anybody that a movie based on the game app that took over the world made millions at the box office. Fans can probably look forward to an Angry Birds sequel featuring even angrier birds in the future.
5. Finding Dory
Pixar's sequel to Finding Nemo is just the most recent addition to a long list of Pixar hits. I'd say the success of Finding Dory was surprising, but I'd be lying.
6. The Secret Life of Pets
A rare non-Disney/Pixar hit, The Secret Life of Pets tells the story of household pets let loose in New York City. So, basically everyone's widest dream and greatest nightmare in one.
7. Ice Age: Collision Course
Yep, the Ice Age franchise is still going strong. And, now that the franchise has somehow eclipsed the actual Ice Age, they're going to space. Because reasons.
8. Sausage Party — Aug. 12
The only R-rated animated comedy we're likely to see for a while, Sausage Party doesn't sound like your normal animated movie, but it sure looks like one, courtesy of Shrek 2 director Conrad Vernon and co-director Greg Tiernan.
9. Kubo And The Two Strings — Aug. 19
The first movie on the list that doesn't feature a cast of talking animals or other non-human entities! Though, in fairness, there is a talking animal in the movie. Kubo and the Two Strings tells the story of a young boy who goes on a journey to find magical armor left to him by his father.
10. Storks — Sept. 23
Finally a movie that answers the question: "Where do babies come from?" More or less.
11. Trolls — Nov. 4
The animated musical starring Anna Kendrick and Justin Timberlake as animated troll dolls you never knew you wanted.
12. Moana — Nov. 23
Disney is continuing to add some diversity to their Princess pantheon with Moana, an animated musical about a young Hawaiian, Moana, who teams up with Maui, a Polynesian demigod.
13. Sing — Dec. 21
And to finish off the year, we've got another talking animal movie — this one about a singing competition. Think about all the fun and emotions of American Idol combined with the animal jokes of, well, The Secret Life of Pets.
Looking at this list of 2016 animated movies, one thing is clear: live action movies better look out.
Images: Walt Disney Studios Motion Pictures