Janelle Monae's Talent Is Out Of This World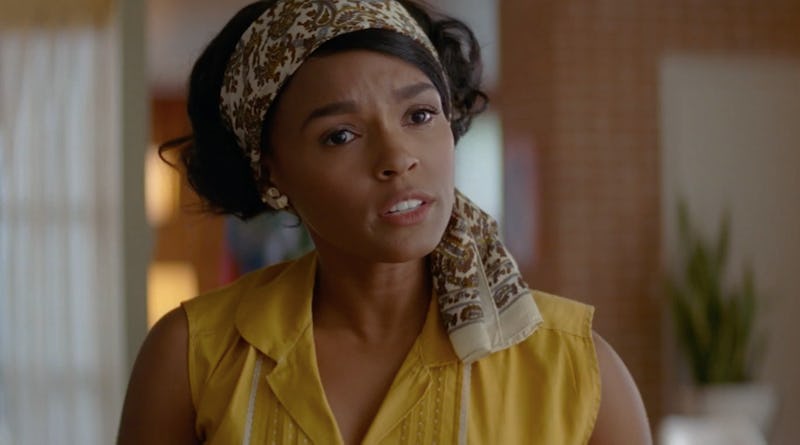 If there's one woman poised for a legitimately great crossover into acting, it's Janelle Monáe. Monáe appears ready transition seamlessly from music to acting in roles that transcend cardboard archetypes, instead favoring of being well-rounded and unique roles. Monáe will be seen in Moonlight in 2016 and will likely continue her hot streak in 2017's Hidden Figures . The film is centered on three black engineers — Katherine Johnson, Dorothy Vaughn and Mary Jackson — who played an integral role in the NASA space program that launched John Glenn into orbit for his 1962 mission. The trio's involvement has often been overlooked in popular history, but make no mistake: these women were key in making the mission a success.
Now, you know that Spencer and Henson are going to straight kill it in Hidden Figures. Both women are no slumps when it comes to playing intelligent, powerful women (Henson in Empire & Person of Interest; Spencer in The Help & Black or White). But it's Monáe who is especially worth of our attention. She is not merely filling the role of "comic relief." She is given equal trailer time as her more established co-leads and is given some of the most important dialogue. If there is one thing that comes across loud and clear in Hidden Figures, it's that Monáe will not simply be "that performer who does that other thing"; she's going to be a bonafide star and we'd do well to keep her on our radar.
While the trailer makes a point of impressing upon us the tightrope each of these women were walking (professionally, racially and in gender), it's Monáe, as Mary Jackson, who hit the nail on the head. At one point, Mary says, "We go from being our father's daughters, to our husband's wives, to our babies' mothers." In a moment of levity, Mary gets to scene-steal after meeting John Glenn himself. When scolded by Henson's Katherine, she replies, "It's equal rights. I have the right to see fine in every color." Amen, Mary. Amen.
If you're not utterly charmed and exciting after watching those lines roll off Monáe's tongue, I'll question whether you have a heartbeat. She looks the be the literal heart and soul of Hidden Figures. Better still, watching her unique journey will be the kind of history that deserves to be seen. Monáe will be telling the story of a female innovator, a woman of color working in STEM, and, most importantly, a woman ready to not be defined by her gender or race.
Watching the trailer, it becomes clear very quickly that Monáe is not simply going to try a new career path. She is actually going to thrive as an actor. She has the ease and talents of her co-stars, the comedic timing and, naturally, the charm. Furthermore, when you look at the two characters Monáe has taken on and the films they are in, you see that she is beginning her career by coloring outside the lines. She's not going to play any archetypal roles typically offered to black women in Hollywood. No, instead, she is tackling roles in films that present black women in a different and exciting light, the kind of light the film world needs.
If you don't believe me when I tell you that Monáe might actually be the best part of Hidden Figures, then take a gander at the trailer. Is it January 13, 2017 yet?
Images: 20th Century Fox/Youtube (3)