'BiP' Stars Ashley I. & Jared Are Still Friends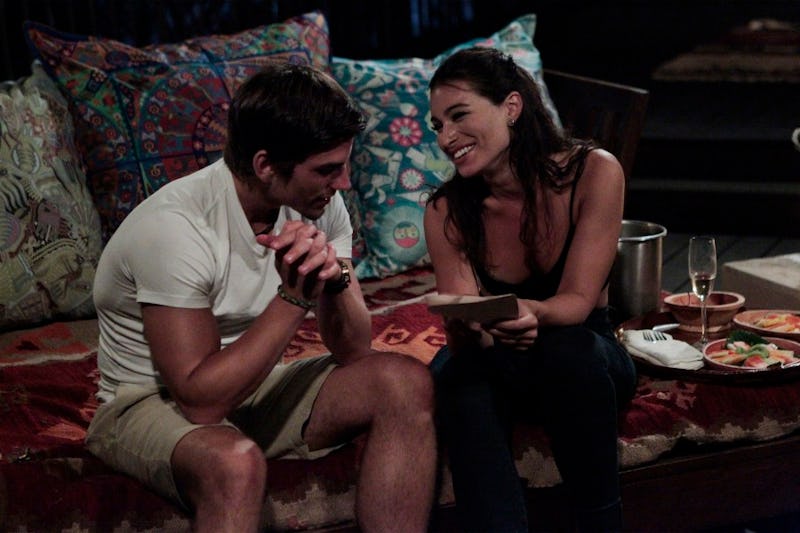 As promos for Bachelor in Paradise Season 3 have revealed, we will soon be welcoming Ashley Iaconetti back to Paradise for her second chance. Many fans will remember Ashley as the crier of Season 2, who joined Paradise along with her sister (who was not a Bachelor Nation contestant) and quickly set her sights on Jared Haibon. The two experienced a roller coaster of a romance before breaking up and leaving Paradise. Now, they're back in Puerto Vallarta for Season 3, but did Jared and Ashley stay friends after Bachelor in Paradise ?
Well, first let's take a little trip down memory lane and go over exactly what went down between Jared and Ashley in Season 2. Basically, Ashley showed up to Paradise hoping to find the Aladdin to her Jasmine — which, since Aladdin was always my favorite Disney prince too, I can relate to. So, when Ashley got her first date card, she asked Jared to join her and he said yes. It became more and more apparent over the course of the season that while Ashley was fully invested in the relationship, Jared wasn't as much — he'd asked another girl on a date and was eventually the one to break things off. But, does that mean they couldn't stay friends? Of course not! They actually hang out quite a bit.
Birthdays
Whether celebrating Jared's birthday, or the birthday of another friend/member of Bachelor Nation, Ashley's there for her buds.
Bachelor Nation Events
A lot of the Bachelor Nation alums do appearances and Jared and Ashley are no different. But, the pair often do appearances together, which is pretty sweet.
Vacation
According to her Instagram it seems Ashley and Jared recently went on vacation with Ashley's sister Lauren as well as Bachelor in Paradise alums Jade and Tanner Tolbert. Going on vacation together is a mark of true friendship.
Makeover
While on vacation with Lauren, Jade, and Tanner, Ashley gave Jared a makeover (while Jade gave one to Tanner as well). Seriously, letting someone near your eye with a mascara wand shows some serious trust between friends.
Celebrating Their Friendaversary
Ashley even made an Instagram post celebrating the one year anniversary of her meeting Jared — while making it clear that the two have simply stayed friends.
So, while Jared and Ashley have a complicated history thanks to their time on Bachelor in Paradise Season 2, the pair have managed to remain friends. I for one am happy to see that they're buds because finding friends can be just as important as finding a romantic partner.
Images: Rick Rowell/ABC