This May Be Carly's Post-'BiP' Relationship Status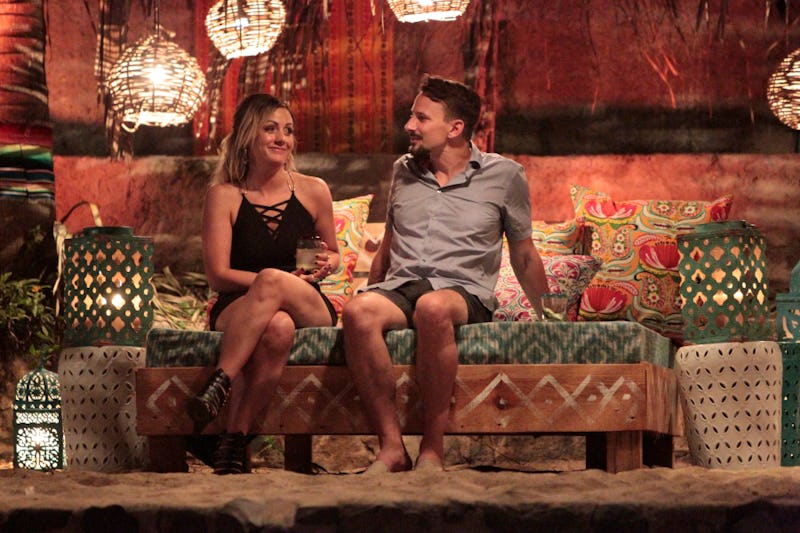 Over the past year and a half, we (as in, me and everyone else obsessed with all things Bachelor) have watched poor Carly Waddell go through so much drama with guys. First, there was Chris Soules on The Bachelor, and then, the Kirk DeWindt incident of last summer, and now, she's back on Bachelor in Paradise for round two. I want to see this woman find love so bad, and I want to see it happen on television. So is Carly single after Bachelor in Paradise ? Her Instagram makes it hard to tell.
Because let's face it — couples aren't working as hard to hide whether or not they're together after the show as they usually are. So if Carly was with someone, I'd suspect she'd be taking about it, too, right? Maybe... or maybe not. Because although she's definitely acknowledged her relationships on the show (aka whatever she has going on with Evan that I don't actually understand), as far as I can tell, her account looks a lot like it belongs to a totally single girl. There are inspirational quotes, there are selfies, but honestly, there doesn't seem to be any indication that she's engaged or dating anybody.
However, after Monday night's episode of BiP, I wouldn't be too shocked to find that she and Evan are still together after filming. I don't get it, but whatever "weird" thing she likes about Evan seems to be working for Carly... I guess? And if she's dating someone else, she's definitely keeping that under wraps for now, which makes sense so as not to spoil BiP.
Whatever's going on with her, I hope she finds what she's looking for. Even if it's Evan!
Image: Rick Rowell/ABC