'The Fault In Our Stars' Sequel Isn't Happening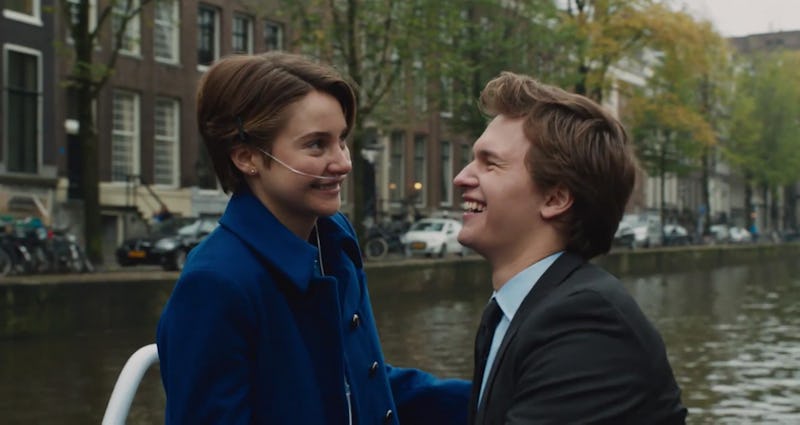 You might have been waiting four years for it, but The Fault in Our Stars sequel isn't happening. Shailene Woodley, who starred in the 2014 film adaptation of John Green's novel, previously called the idea of a sequel "unfair to ... people who have ideas in their head about where Hazel's life goes," but now Green himself has come out and said it: The Fault in Our Stars sequel isn't happening.
Published in January 2012, The Fault in Our Stars is Green's sixth novel. The story centers on two teens, Hazel and Augustus, who have been diagnosed with advanced cancers. They meet in a support group, and bond over a shared love of literature. After discovering that a favorite author, Peter Van Houten, has become a recluse, Hazel and Augustus set out to find him and talk about his book, An Imperial Affliction.
The Fault in Our Stars hit the top of numerous best-seller lists. The Wall Street Journal's Marshall Heyman called it "a kind of 'Benny and Joon' [ sic ] for 2012." By Jan. 31 of that year, Fox 2000 had optioned film rights to the novel. Following the box-office success of The Fault in Our Stars and Paper Towns, Fox 2000 struck a first-look deal with Green in 2015.
Green, who has not published a book since 2012, broke his social media hiatus to address a rumor. In a Monday tweet, Green called speculation that he was working on The Fault in Our Stars sequel "false (and ludicrous)."
Don't fret, though. There's a silver lining to this cloud. Green followed up his disappointing tweet by assuring fans that he is hard at work on something new. Keep your eyes peeled, YA fans. John Green has a new project coming out.
Image: Fox 2000 Pictures