Why 'The A Word' Deserves Its Second Season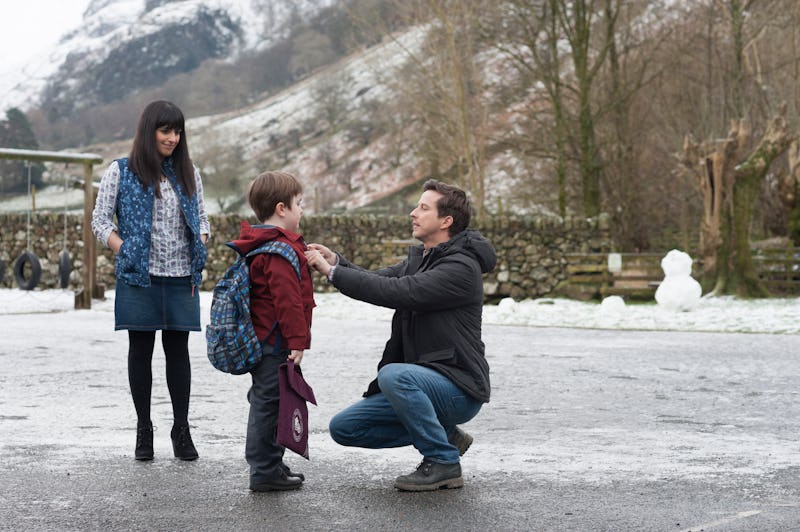 It's already been renewed, so the fate of this family drama isn't in doubt, and I could not agree more with the BBC and Sundance TV that The A Word deserves to return for Season 2, even if it hasn't made a huge splash in its first year. Lots of shows have a dramatic uptick in quality between their first and second seasons, and it's not as though The A Word is glaringly flawed — it's just a bit on the sappy side, and doesn't really nail the dramatic underpinnings of a typical serious drama. If The A Word is similar in tone to any series, it's NBC's Parenthood (which also happened to have an autistic character). That is to say, rather than an experimental, boundary-pushing drama, it's a feel-good family story, and there's nothing wrong with that. Variety critic Sonia Saraiya wrote that the first season "substitutes melodrama for complexity," and I think that's the best way to sum up The A Word's biggest flaws. But despite those tonal issues, the series has plenty to offer.
The A Word might not be perfect, but it does provide a compelling look at the lives of a family with a son who has autism and tries to represent the unique challenges they face. And the more shows, movies, and other media representations there are about this topic, the more attention autism will get, which can help improve both the representation of people on the autism spectrum and the treatment of real people on the spectrum. If viewers who don't personally know anyone with autism see these characters in series and movies, they may develop a better understanding of what it's like.
There was a bit of a TV trend a while ago, led by the couldn't-be-more-different The Big Bang Theory and Sherlock , of giving male protagonists traits commonly found in people on the autism spectrum without ever actually saying "the a word." Always high-functioning, usually incredibly smart, these characters were shown often having trouble in social contexts, but again, never actually identified as having autism, Asperger syndrome, or any other condition. The A Word, to its immense credit, not only avoids the clichés often found in such representations but in its very title confirms and names Joe's autism. Joe is by far the best character on the series, and the way he is both beloved by his family and a vehicle for all of their anxieties about not fitting into every social norm adds interesting depth to their relationships.
The A Word might not have been perfect in its first season, and some of the non-Joe plotlines dragged as the episodes went on, but it now has an opportunity to try again with its second season. And even with a mixed first effort, the attempt to bring more representation of disorders that, according to Autism Speaks, affect 1 in 68 American children, is a worthy pursuit.
Images: Rory Mulvey/Sundance TV (2)