21 Sad Netflix Movies That Have Happy Endings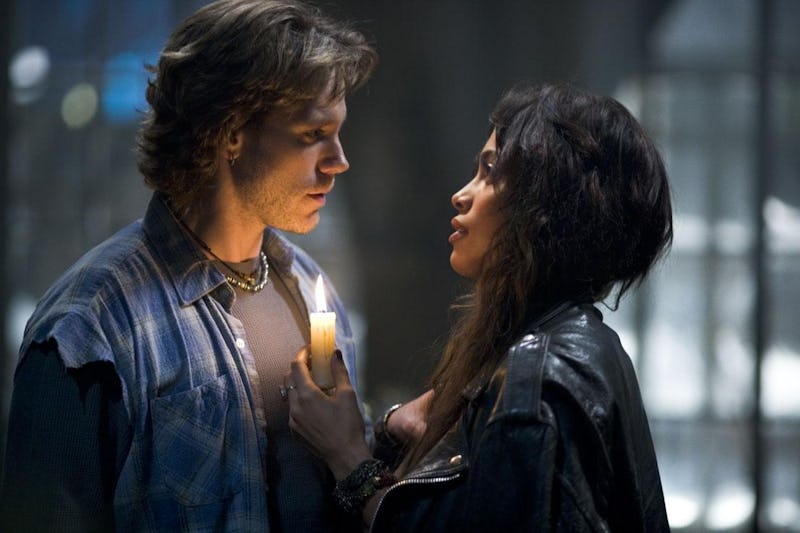 Sometimes you just want to put on a sad movie and cry out all your feelings. But do you know what's even better than watching a good tearjerker? A movie that starts out sad but then winds up in a happier place. It's a specific art form, so you might be struggling to come up with a movie that fits this description off the top of your head. The good news is that you don't have to, because there are plenty of sad movies with happy endings on Netflix.
There are two things that make these kinds of movies so great: contrast and timing. Just as you appreciate the sun more after a rainy day, you're better able to appreciate a happy scene in a movie when you and the characters have already been through some tough times. Also, in order to leave the movie feeling content, it's important that the final scene not be a downer ending. The structure of a sad-happy movie should be comparable to a well-designed rollercoaster; there are ups and downs, but you don't end the ride in a rut. Instead, you glide safely back into the platform area, knowing that no matter what has happened, everything is going to be okay. So here are some emotional rollercoaster rides you can check out on Netflix today. No spoilers, promise.
1. The Way He Looks
This Brazilian drama explores topics of disability, LGBT rights, and coming of age in the most beautiful way possible.
2. Philomena
Although this movie is based on a tragic true story, the ending is so touching.
3. Cinderella Man
Russell Crowe starred in this biopic about the journey of underdog boxer James J. Braddock.
4. Little Boy
This WWII film is heartwrenching at times, but the surprise ending makes it all worth it.
5. Good Will Hunting
The last scene in this movie makes me tear up just thinking about it.
6. Cinema Paradiso
This classic movie about the power of love and cinema will give you ALL the feels.
7. Forrest Gump
Little Haley Joel Osment is just the cherry on top of this movie's sweet ending.
8. Erin Brockovich
Julia Roberts fights for justice in this movie based on a true story.
9. The Other Sister
This movie about the personal and romantic journey of a mentally challenged woman will totally tug at your heartstrings.
10. World Trade Center
Based on a true story from 9/11, this film is heartbreaking but has a beautiful ending.
11. Becoming Jane
Anne Hathaway plays Jane Austen in this biopic about love and loss in the writer's young life.
12. Spanglish
Don't be fooled by the fact that this is an Adam Sandler movie; it's equal parts sweet and sad.
13. Radio
Based on a true story, this films focuses on the meaningful bond between foootball coach Harold Jones and a mentally challenged young man nicknamed "Radio."
14. CBGB
This movie about the iconic NYC music venue focuses on the club's struggles to stay afloat in the 1970s.
15. Across the Universe
This movie has all the emotional depth and versatility of the Beatles songs therein.
16. Pursuit of Happyness
The real-life story of Chris Gardner (played by Will Smith) will have you crying, then cheering, then possibly crying again.
17. Pleasantville
This 1998 film is sweet on the surface but tackles some incredibly important social issues.
18. Rent
If you're not familiar with Jonathan Larson's musical, I won't ruin it for you. But let's just say that if this was an actual rollercoaster, there were definitely be a height requirement to ride the intense ups and down.
19. The Butler
Forest Whitaker plays a longtime butler in the White House in this incredibly moving film based on a true story.
20. Elizabethtown
Tragedy, love, and lightness are not mutually exclusive in this film starring Orlando Bloom and Kirsten Dunst.
21. Blast 23
Based on an amazing true story, this movie chronicles a football player's resilient journey to return to the field after losing his eyesight.
These movies will make you laugh, cry, and, everything in between. But because everything is tied up with a happy ending, you're certain to have a smile on your face by the time that the credits start rolling.
Image: Columbia Pictures