13 Movies To Watch After A Bad Day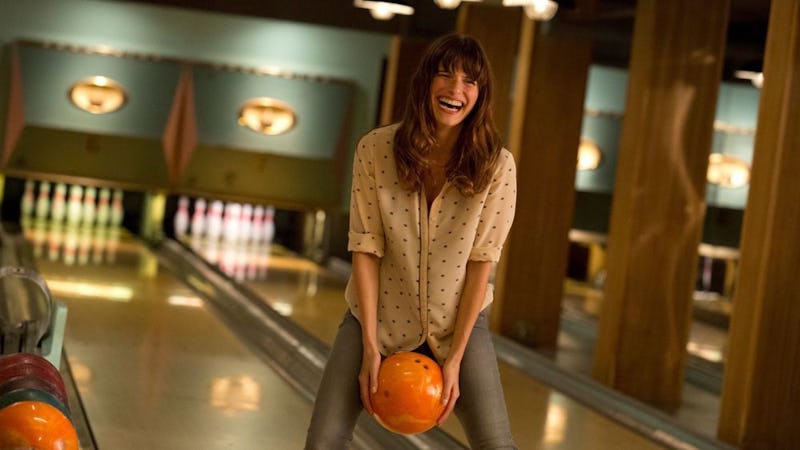 Have you ever had a bad day and found yourself wanting nothing more than to flop on your couch, draw the blinds, and watch a movie? If so, you're in good company. It's actually pretty common to end a crappy day by texting your best friend / roommate / sister and asking for a Netflix recommendation. But picking the right film to lift you out of a funk is an art. In my opinion, a movie to remedy a bad day should have one of two qualities. It should either remind you that life is so beautiful and meaningful that the bad days are worth it, or it should be so absurd that you forget that your problems exist. If it can toe the line between both, even better.
But I will say that choosing the wrong movie can keep you feeling down in the dumps. More than once, I've heard someone recommend The Notebook as good viewing for a bad day, making me seriously question their judgment. To stay in the feel-good sphere, the movie you pick should not take place during a war, involve the death of a parent, lover, or other cherished character, contain gratuitous violence, or be based on a Nicholas Sparks book. For a safe bet, try one of these films.
1. Little Miss Sunshine
Sad at some points and laugh-out-loud funny at others, this movie has an overall heartwarming effect that makes it grade-A viewing material for a bad day.
2. The Secret Life of Walter Mitty
A departure from many of Ben Stiller's other comedies, this movie is a great reminder that life is about taking chances and getting out of your comfort zone.
3. Danger In the Manger
This is one of the dumbest but best Christmas movies ever. Enjoy the absurdity while aww-ing at all of the adorable little British children.
4. Amélie
If you're forgotten what it means to appreciate the little things in life, this is the movie to watch. Plus, it has a sweet yet subtle love story embedded in it.
5. Zoolander
One glance at Will Ferrell as Mugatu, and all of your negative emotions will wash away.
6. Little Nicky
This ridiculous Adam Sandler movie is the perfect distraction from any real-world problems.
7. Defending Your Life
Kitschy on the surface but with seriously deep existential undertones, this film is simply a joy to watch. Plus, Albert Brooks and Meryl Streep are great it in (no shock there).
8. It's a Wonderful Life
If you're feeling bad about your current life circumstances, just watch the journey of George Bailey in this classic, which definitively proves that life is worth living.
9. Man Up
This recent flick, which stars Simon Pegg and Lake Bell, is all about putting your fears aside and going for what you want. It's also freakin' hilarious, and is currently available to stream on Netflix.
10. I Love You, Man
You can't hear the phrase "slappa da bass" without smiling.
11. Orange County
In addition to being a great coming-of-age story, this comedy features repeated playings of that song "Butterfly" by Crazy Town. You know you love it.
12. Bridesmaids
Annie's social, professional, and romantic struggles are hysterically bad, and will make you feel better about your own problems. Like, at least you've never suffered the effects of food poisoning while at a bridal fitting, right?
13. The Wizard of Oz
If something sweet and sentimental is what you're craving, this classic will never do you wrong. There's no place like home ...
Even if your day was so bad that you don't think a movie could cheer you up, I'd still encourage you to watch one of these films and see how you feel afterward. You never know — it might totally turn your mood around.
Image: StudioCanal