'Burn Notice' is Back -- and We Love Sad-Hot Mike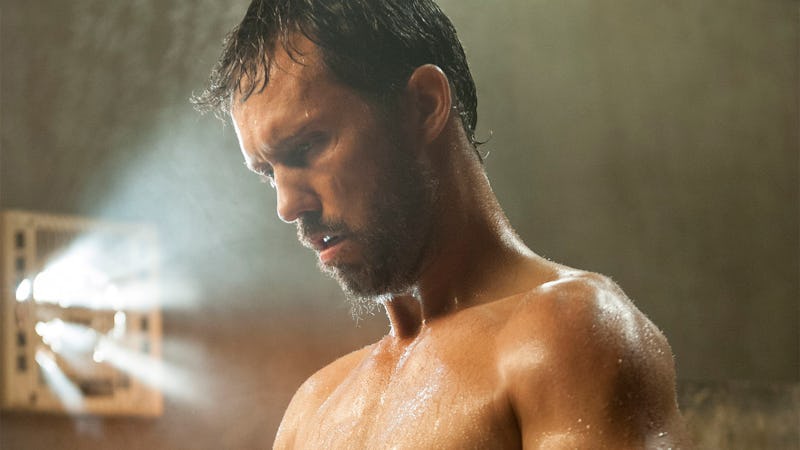 Oh, Michael Westen, how we've missed you. We find our hero wearing a full beard – the universal symbol of internal turmoil – and embroiled in a bare-fisted, bare-chested barroom fight to the death in the Dominican Republic. Despite Burn Notice's Miami setting, Jeffrey Donovan has not appeared shirtless nearly as often as I'd like. Thanks, USA Network.
In a series of flashbacks, we learn that Westen was dispatched to the DR nine months earlier by CIA officer Andrew Strong (Jack Coleman) to spare his friends from imprisonment. He's now in deep cover as an alcoholic, ex-spy version of himself – how much of an act is this? – to infiltrate a terrorist ring run by Randall Burke (Adrian Pasdar), a former colleague.
So, why all the internal turmoil? Don't forget the high drama of the sixth-season finale – and Mike's betrayal of longtime girlfriend Fiona Glennane (Gabrielle Anwar). Though he'd told Fi he was leaving the spy game, he broke his promise in order to save her. "I made a deal," he explained. But when Mike reached out to touch her, she recoiled in disgust – and this isn't a woman who's easily shocked.
Back home, Fiona has found a new boyfriend in bounty hunter Carlos (Stephen Martines). He's cute, and seems perfectly nice, but it should go without saying that I'm already rooting against him.
Fortunately, the course of events that will ultimately lead to Mike and Fiona's reunion has already been set in motion. In Miami, a sketchy, ambiguously foreign mystery man is asking questions about Mike – not to mention threatening Sam (American treasure Bruce Campbell) with a knife.
But let's hope the lovers don't find each other too quickly. I want Michael and Fiona to live happily ever after, of course – but I wouldn't mind a couple more episodes with that sadness beard.