Brett Is Back & Looking For 'BIP' Love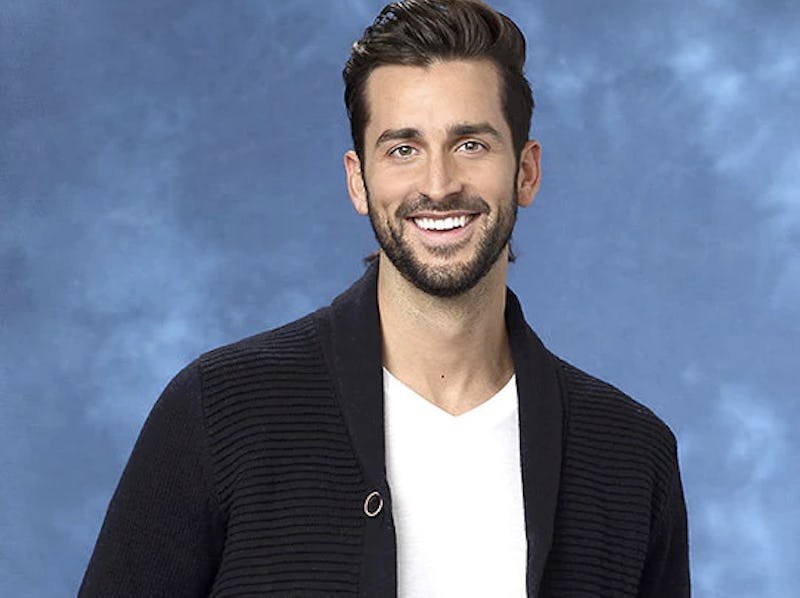 Bachelor in Paradise is a revolving door of entries and exits, and the next person on the docket to enter Paradise is likely someone from a few years back. He's a man named Brett, whom the contestants name-checked in the promo for next week. Could it be Brett Melnick, one of the contestants on Andi Dorfman's season of The Bachelorette? He's mostly been out of the spotlight — until now. Who is Brett from Bachelor In Paradise? No, seriously, the 2014 season feels like forever ago and I need a refresher.
As I mentioned, fans met Brett when he met Andi on her show, and Brett was eliminated around Week 3, so viewers didn't even get to know him before he was unceremoniously kicked off the show. According to Bucks Happening (the local website of Bucks County, PA, where Brett is from), Brett is a hairdresser at Jolie Hair & Day Spa in Blue Bell, PA, and he's also a men's fashion blogger. Mind you, I couldn't find his website on the Internet and he doesn't update his social media at all, but I'll take their word for it. His bio on the salon website says that he has certifications in Brazilian blowout, keratin complex, and Hotheads hair extensions. Even if he doesn't find love on Bachelor In Paradise, he can make best friends with the women in Mexico by helping them fight the rampant humidity.
So what will Brett do on Bachelor In Paradise? Honestly, I have no idea. This guy is an open book. He was barely on Andi's season of The Bachelorette, so it's almost like he's a brand-new contestant. Do you know how rare that is on a Bachelor spinoff? They recycle all the same people over and over that it's refreshing to have someone I barely recognize on Bachelor In Paradise. Come on in, Brett — we need to shake things up (also, you have hair that's more beautiful than Caila's).
Images: ABC