'The Tunnel' Will Distinguish Itself In Season 2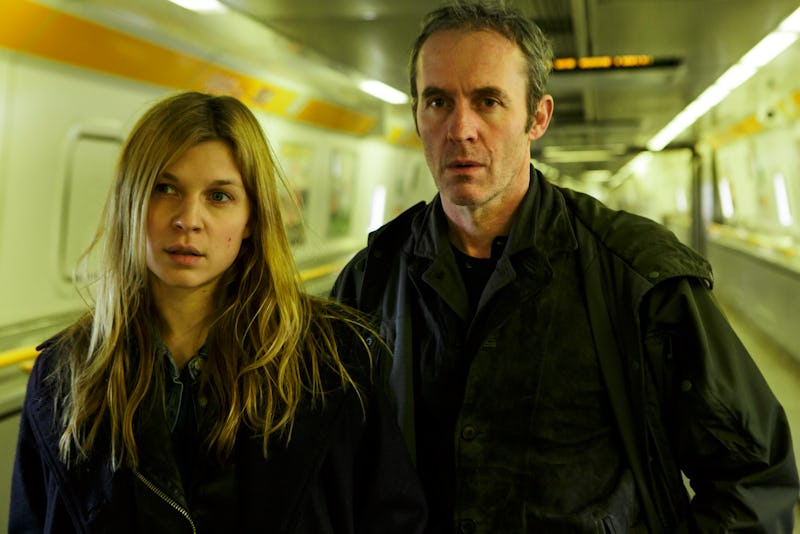 The Danish series The Bridge has spurred two separate international adaptations. First, there was the FX series of the same title starring Demián Bichir and Diane Kruger, and now, there's the Sky Atlantic series The Tunnel, which takes the same premise of two border agents and transports it to the UK. The first season is finally wrapping up in the U.S., but will The Tunnel return for Season 2? One of the benefits of watching a British series that airs overseas before coming stateside is that you find out this type of news early. The Tunnel was renewed for a second season already and it should premiere in America next summer, since it already aired on Sky Atlantic back in Spring 2016 and there was a significant delay between the first season's British and American premieres.
The Tunnel stars one British and one French officer working together, played by Stephen Dillane (who's probably best known as the now deceased Stannis Baratheon on Game of Thrones) and Clémence Poésy (likely best known as Fleur Delacour in the Harry Potter movies). The first season of The Tunnel was a close adaptation of the original series, but according to The Standard, the second season will branch off into its own direction, much like the U.S. version of The Bridge. And though the American series never really found a big audience, these changes to the original series sound like they could bring great improvements to The Tunnel.
The second season of The Tunnel, subtitled Sabotage, is underpinned by a plane crash that will affect both agents and their respective countries. Like the first, Season 2 is going to explore themes of terrorism as the agents try to understand why exactly the antagonist believes downing a plane was the right choice to get across their evil agenda. It's a huge way for the adaptation to distinguish itself from the other versions of The Bridge, which had totally different second seasons.
All three versions of The Bridge began with the same idea: two border agents from two different countries attempt to find a killer who murdered a woman and left her body on the border between their nations. But with its second season, The Tunnel has decided to make a bold shift that will distance it from the original and give it the opportunity to show its own unique viewpoint. By raising the stakes and increasing the scale with the central plane crash idea, The Tunnel will prove that it's not relying on The Bridge to succeed and we should be able to see all of that in the U.S. sometime next year.
Image: Courtesy of BSkyB Limited/Kudos Film & Television Limited 2013