A 'Parenthood' Revival May Be Happening Soon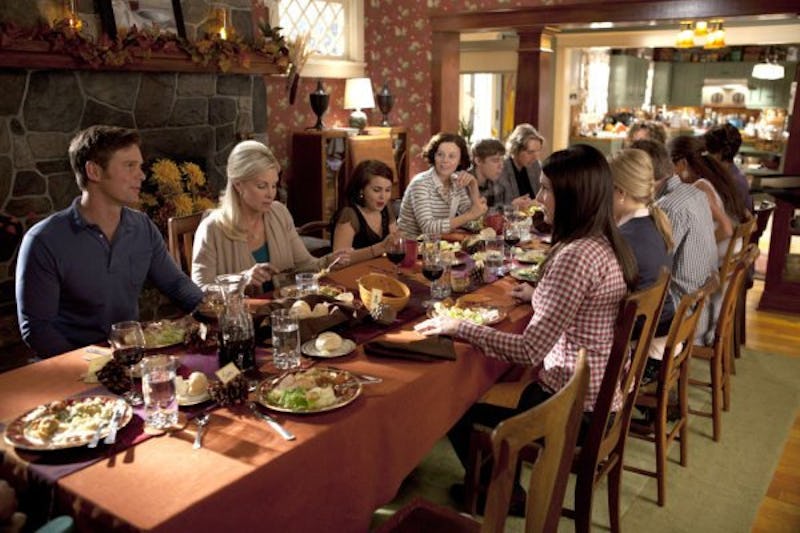 There's nothing quite like a Braverman Christmas. With four kids and what sometimes seems like too many grandkids to count, the clan from Parenthood really knew how to celebrate a holiday. But it's been two years since the Bravermans have been on the air, and while fans have (mostly) recovered from the absence, the show's creator has been stewing on some possible Parenthood revival rumors. When Jason Katims told TVLine it's not a matter if but when Parenthood would be back, I felt my big-family-loving heart go pitter-pat. But considering the fact that we're coming up on the holidays, what I really want to know is whether or not this potential Parenthood revival will be here in time for Christmas. Because, honestly, I don't want to spend another holiday season without all of those wonderful Braverman folk.
Hang tight to your Berkeley hats, though, because this Parenthood revival could be happening soon. In an exclusive interview with TVLine, Katims admitted that he asked some people working on the Gilmore Girls revival how it was structured. Why exactly did he do that? "Because I was thinking that might happen [with Parenthood] down the road a few years," Katims explained, to all of our mutual delight.
A Parenthood revival à la the Gilmore Girls revival? Yes, please!
But don't get too excited just yet. From what he added, it'll likely be some time before we see the Bravermans on anything other than reruns and Netflix marathons. Katims told TVLine that "more time has to pass" before the project could realistically get off the ground. "The whole thing about Parenthood is the kids get a little older and their lives change and then there's more story to tell. I feel like that will happen at some point. And then it will be a question of, logistically, can we get the actors [back together] at the same time?"
Rats. Without a story in place and a network calling dibs, it doesn't seem likely that the potential Parenthood revival will be happening any time soon, let alone by the end of this year. But that's OK. There are plenty of seasons to catch up on in the meantime. And when Katims is ready, he can be sure that all of us fans will be too.
Image: NBCUniversal