'Intervention' Cast Gives Millennial Dating Advice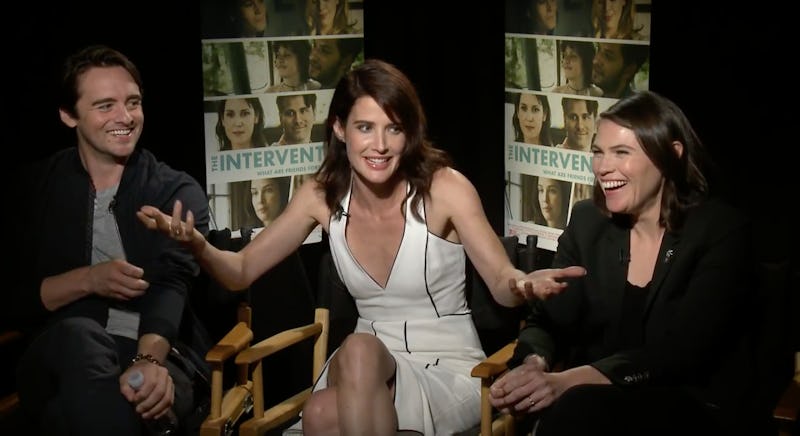 If you're like 99.9 percent of millennials and have a dating life as promising as Trump's next toupee, you're in good company watching Clea DuVall's directorial/writing debut, The Intervention , in theaters now. The heartfelt and comical story depicts a group of six misguided friends (DuVall, Melanie Lynskey, Natsha Lyonne, Ben Schwartz, Jason Ritter, Alia Shawkat) who attempt to tell Ruby (Cobie Smulders) and Peter (Vincent Piazza) a divorce would be the best solution to their unhappy marriage. In the process, though, their individual relationship struggles surface, which provides perfect proof that none of us really know what the hell we're doing when it comes to romance. Now that the cast members are experts on interventions, I sat down with them and had them give us all a little talking to.
From ghosting to sex on the first date and Tinder swiping to Facebook timelines, the struggle is real and these guys know how to help... well, kind of. While Schwartz (34) admits the online app dating jungle is "terrifying," Piazza (40) swears by the old-school way. And you can count on Smulders (34) and Lynskey (39) to totally back you and your one-night-stand decisions. But again, do any of us really know what we're doing? Watch these guys hear about (and grapple with) our relationship struggles to find out.
Are we feeling totally enlightened or what?
Images: YouTube/Bustle Cuts