'Guilt' Season 2 May Not Happen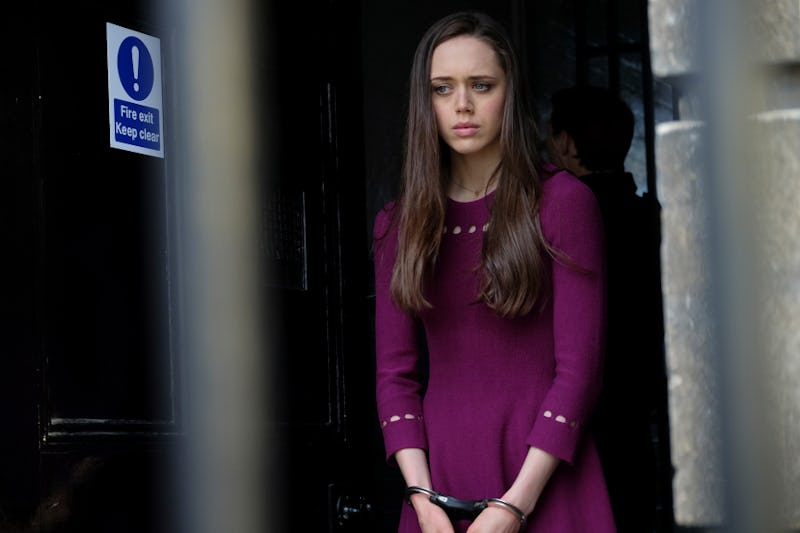 Considering Freeform's record of introducing highly addictive shows like Pretty Little Liars, Switched at Birth, and Baby Daddy to viewers throughout the years, I became instantly excited when the network's latest mystery drama Guilt came on the scene. I mean, a gruesome murder with unlimited suspects and a weekly dose of Billy Zane goodness? Who wouldn't love that? And yet, now that the Guilt Season 1 finale is about to debut, I can't help but notice that the series has yet to get picked up for another season yet. Is this simply because the network is waiting until the end of the season to announce the big news or is it possible that a Guilt Season 2 premiere may never be in the cards?
As of now, no official cancelation or renewal has been announced, so this scenario could still go either way. Odds are, a lot could depend upon the way Grace Atwood's story plays out during Monday night's final episode. When Molly Ryan's killer is revealed, will another mystery begin to unfold — and if so, will it be good enough to earn itself a sophomore season? Only time will tell at this point, but as we wade through this torturous time of uncertainty, here are a few shows to help take your mind off of everything that every Guilt lover is sure to be guilty of loving.
Pretty Little Liars
It's hard to believe that anyone on earth doesn't already watch this show, but if you are, in fact, one of the select few that has yet to dive into the lives of these Rosewood residents, this is the perfect time to start. The mystery of Molly Ryan is nothing compared to what A and Red Coat have up their sleeves and introduce you to a level of show addiction you never thought was possible. Trust me when I say, you won't be disappointed.
Dead Of Summer
What better way to hold onto these last few weeks of summer than by immersing yourself into Camp Stillwater's dark and ancient mythology? Plus, it's set in the 1980s, so you just know it's got to be good.
Scream Queens
Ryan Murphy is the king of being able to blend horror and comedy together and no show is a better representation of that recipe more so than Scream Queens. You'll laugh, you'll scream, you'll have more epic one-liners than you'll know what to do with.
Sherlock
If it's the thrill of solving a mystery that most appeals to you, then I can deduce that you'd immediately fall head over heels in love with BBC's widely acclaimed miniseries, Sherlock. (And no, not just because it stars Benedict Cumberbatch and Martin Freeman, though, that certainly doesn't hurt matters.) Here's a character who knows the art of paying attention to detail and will single handedly put all other crime solving shows to shame in a matter of minutes. No villain stands a chance against our boys over at 221B Baker Street.
Scream
In many ways, this MTV series is a lot like Guilt. Except, instead of just centering their seasons around one murder, these young and attractive characters are forced to deal with multiple killings every single week. Granted, the deaths are usually at the hands of just one specific killer, but it really ups the ante in regards to the storytelling. No one is safe and everyone is a suspect.
UnREAL
It's sexy. It's sarcastic. It's takes the art of drama to a whole different level. Murder may not be the driving force of the story, but there's plenty of dark and edgy topics the series isn't afraid to explore. Once you start watching, you won't be able to stop.
So even though we may not know what fate has in store for Guilt, at least take some comfort in knowing that there are other equally great shows out there that can help fill the void.
Images: Angus Young/Freeform; Giphy (6)