How To Get Twitter Night Mode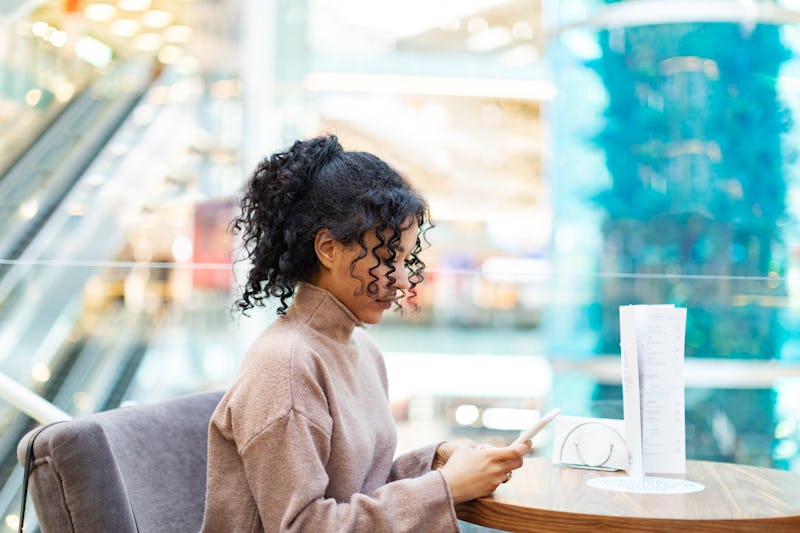 yulkapopkova/E+/Getty Images
Today, Twitter announced the arrival of night mode for Twitter on iOS, the long-awaited "dark" version of the messaging platform. (By "dark," I mean "visually dark," not "evil." But, honestly, an "evil twin" version of Twitter is something I could get behind.) So how do you get Twitter night mode on your phone? Easy peasy.
Twitter lovers have been eagerly anticipating the launch of night mode on iOS since Twitter first announced the feature for Android back in July. Night mode lets you trade out Twitter's standard bright-white background for a soothing dark blue, something that will especially helpful when you're tweeting from your bed at 3 a.m. (Come one, we've all been there.) The darker color will (hopefully) ease the strain on your eyes, and be less distracting for anyone who might happen to be sleeping in your bed or your room.
To get night mode on Twitter, you start by downloading the update. Go to the App Store, tap on "Updates" in the lower right corner, and tap to install the Twitter update. Once you've downloaded the update, you have to manually turn on night mode. (At this time, night mode won't turn on automatically when it gets dark outside. Though it may be a — very slight — pain to turn it on manually, I like that you can leave it on all the time if you like it.)
Activating night mode on is easy:
Press the "Me" button in the lower right corner of your screen.
When your profile page pops up, tap on the gear symbol to the right of your profile picture.
The Settings Menu will appear. Tap "Turn on night mode."
….And that's it!
Twitter even gave us a handy gif to show off the feature in action:
You can turn night mode off in the same way you turned it on. (Hit the gear symbol on your profile page and tap "Turn off night mode.")
Night mode seems like a great addition to the iOS Twitter app, though we'll have to see how it works out in practice. Will night mode relieve your eyestrain, or simply encourage you to double the amount of time you spend tweeting in the middle of the night? Only time (and your Twitter feed) will tell.
Images: yulkapopkova/E+/Getty Images