11 Facts To Know About Labor Day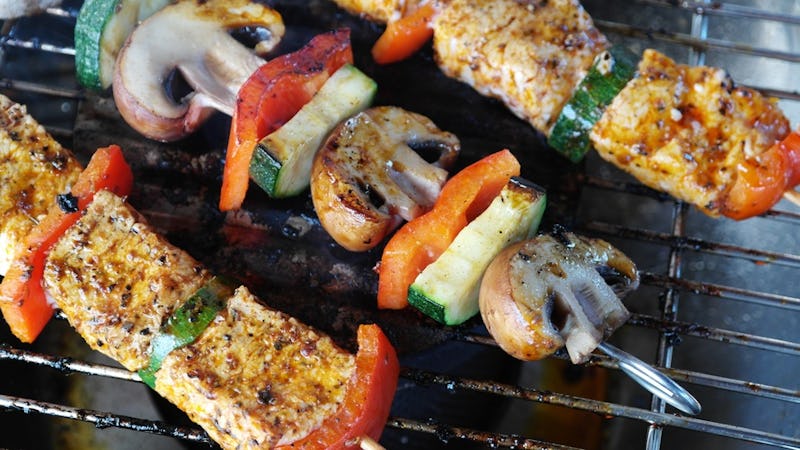 As we near Labor Day weekend, it is likely that you are thinking about end-of-summer barbecues, parties, and picnics. But do you really know the facts about Labor Day and what the holiday truly stands for? There is a lot more to this day than grilling and shopping.
Like many other holidays, Labor Day has quite the history. And since it has been a legal holiday since before any of us were born, it is easy to celebrate it without hesitation. Labor Day weekend has basically become a routine part of the yearly grind. However, learning why and how the annual holiday was created will help you appreciate it in a different way. The extra bit of knowledge also serves as a reminder of how fortunate we are to have labor laws that protect workers' rights. This was not the case back in the day, after all.
So, as you toast summer farewell, think about the contributions and efforts of everyone around you. Every job position matters, no matter how big or small. Keep this in mind as you embark on a Labor Day road trip, grill up a storm, or shop the sales.
Ready to learn something new? Keep reading for 11 facts about Labor Day.
1. The date differs each year
Every year, Labor Day is observed on the first Monday of September. In 2016, Labor Day will fall on Sept. 5. This means that you still have time to plan your barbecue menus, people.
2. Labor Day celebrates the country's workforce
As the name implies, Labor Day honors the contributions of America's workers. That's about 155 million men and women. I mean, the workforce is exactly what helps the country move and groove on a daily basis. Every little achievement matters.
3. It was inspired by Canada
In the early 1870s, Canadians proposed the idea of setting aside a day to honor workers. Trade unions began hosting parades that campaigned for workers' rights. While Canada's Labor Day was initially celebrated in the spring, it is now also celebrated on the first Monday of September.
4. The holiday was first celebrated in New York City
On Sept. 5, 1882, New York City's dwellers celebrated the nation's first Labor Day. The celebration was organized by Central Labor Union. At this point, Labor Day was merely a bill that had been introduced to New York's legislature.
5. Oregon was the first state to legally make it a holiday
Five years later on Feb. 21, 1887, Oregon deemed Labor Day as a legal holiday. New Jersey, New York, Colorado, and Massachusetts followed suit later that year.
6. Congress made it official in 1894
By 1894, a total of 30 states had jumped on the Labor Day bandwagon. Congress, however, made it a nationwide legal holiday on Jun. 28, 1894.
7. Congress officially chose the day
While the first two Labor Day celebrations in New York City took place on Sept. 5, the third bash went down on the first Monday of September. This day ended up becoming a tradition. However, labor union leaders were pushing for a September date, anyway. And since the Knights of Labor conference in the city occurred during this time, it makes sense why the first few celebrations took place simultaneously. Congress decided to stick with the first Monday of September as the official holiday.
8. It unofficially represents the end of summer
The last day of summer is technically Sept. 21. However, Labor Day typically occurs around the first day of school. As a result, the holiday becomes an unofficial marker for the end of summer vacation. I can hear the violins from here.
9. White is not traditionally worn after Labor Day
Labor Day holds another unofficial role as the last day that it is acceptable to wear white. This rule is extremely old school, though; it was used by women in the 1880s to distinguish who was "in the know." These days, the fashion world has a more relaxed view on the concept. In fact, there's a good chance no one will even care if you wear white after Labor Day.
10. It marks the beginning of fall sports
Many autumn sports kick off during Labor Day weekend. Most notably, football and car racing begin during this time. The holiday also falls in the middle of tennis championships in New York.
11. Labor Day sales are the second biggest of the year
Many retailers hold insane Labor Day sales to get rid of their summer stock. Often, these events are pegged as "back-to-school" sales. Typically, Black Friday is the only other holiday that is considered to be a bigger deal. If you decide to shop on Labor Day, make an effort to be extra kind to retail workers who have to work that weekend.
Images: Pexels; Boss Fight