Caila Might Still Be Single After 'BIP'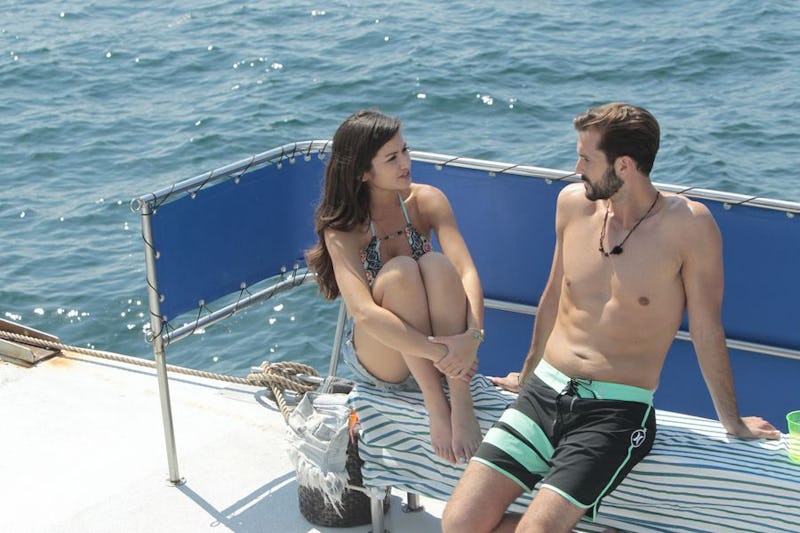 Caila Quinn may not have ended up as The Bachelorette, but she might as well have after the reception she's gotten since joining Bachelor in Paradise last week. She's been the object of many of the guys' affections — especially Jared Haibon and Brett Melnick. So what's her deal now that filming is over? Is Caila single after Bachelor in Paradise ? It's hard to believe because of her magical, other worldly hair, but so far, it still looks like this girl is flying solo — or that's what she wants us to think, anyway!
According to Caila's social media accounts, this girl is still doing her own thing. It doesn't look like she's dating Jared, Brett, or anyone else for that matter. All of her recent Instagram posts are selfies and artsy photos of scenery, not cutesy pics of Caila and her current man, so it definitely seems like she's not in a relationship. No matter how intense her chemistry with Jared was from their first meeting on, it seems like it eventually fizzled out. Or, you know, they're still together and she doesn't want us to know for the sake of the surprise of the show. Either way.
If she is still single, though, I doubt she'll be single for long. Her booze cruise date with Brett may not have been the best day in the world for her, but it's obvious that guys in Paradise are lining up to give her their date card... and I have a feeling it would be totally the same in real life. And with that hair, who could blame them?!
Image: Rick Rowell/ABC