Haley & Ryan Could Still Be Dating After 'BIP'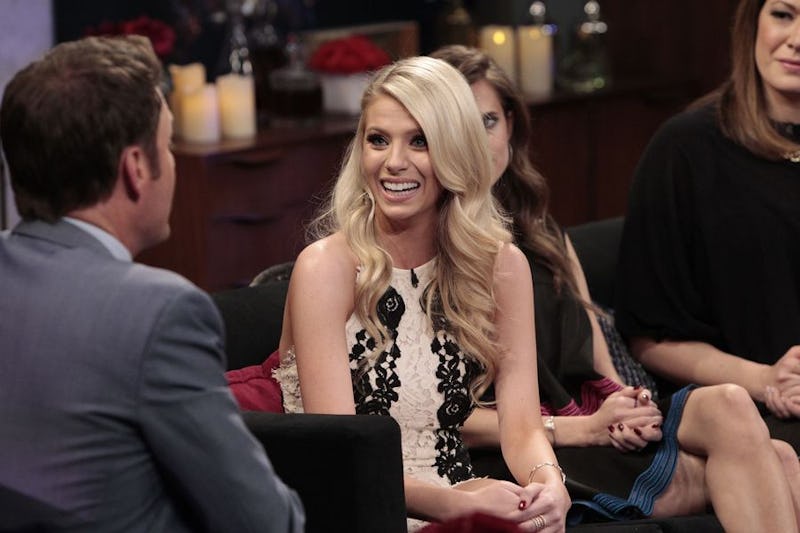 It's been weeks since Bachelor in Paradise premiered, but still, Haley Ferguson has yet to form a real connection with any of the guys hanging out on the beach in Mexico... not one that's lasted, anyway. Not that I blame her, of course — if it's not there, it's not there! But fortunately, Monday night's episode brought a new batch of men to choose from, and it may have actually brought her match when she got to meet Ryan Beckett. So are Haley and Ryan still together after Bachelor in Paradise ? Time will tell!
Sidenote: If you don't remember Ryan, you're not alone. He didn't last too long on Kaitlyn Bristowe's season of The Bachelorette, but that's not the point. The point is the fact that he arrived in Paradise and gave his date card to Haley, and after riding horses through the rainforest together, it seemed like they really hit it off. Their relationship could last, but so far, there's no evidence that it will. So far, Haley's social media has her pegged as a single girl, and so does Ryan's. There's no indication that they're still together... but there's also no indication that either of them are dating someone else, so there's that.
One thing is for sure, though: Haley and Ryan are actually pretty cute together. Fingers crossed things keep getting better! I may have forgotten who Ryan was, but I have a feeling Haley won't anytime soon. Although let's be real: Who wouldn't fall in love riding horses in such a gorgeous setting?
Image: Rick Rowell/ABC