Doose's Market May Be Big In The 'GG' Revival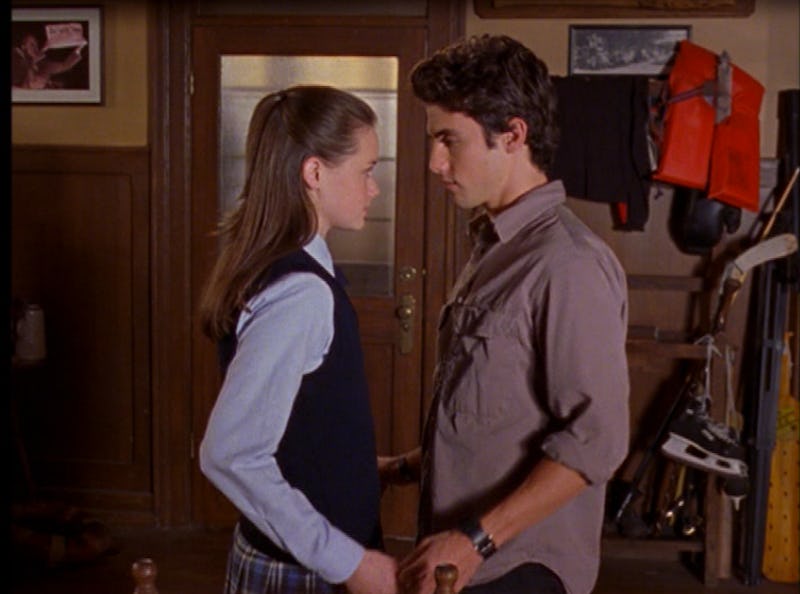 Ever since the Gilmore Girls revival was officially announced back at the beginning of the year, I've been spending every waking hour of my life speculating on what will be happening in Stars Hollow in the revival. But then the Gilmore Girls got their own Instagram page and added serious fuel to my already hot-burning fan fire. So when the account posted a picture of Doose's Market on Tuesday, I had to start analyzing it. Because are there any hints in this picture? Or, even better, is the picture itself an indication that Doose's Market will feature pretty heavily in the revival?
With regular posts and new pictures from the revival set, you better believe that I've spent hours analyzing those pictures, combing every square inch for some indication of what to expect from the revival. And, really, how could Doose's Market not play a big role? The market is in downtown Stars Hollow, after all, where I'm sure most of the revival's action will take place, but, even better than that, there is already talk of some very serious scenes going down in that market place.
Speaking at the Supernatural convention, Jared Padalecki (or Dean to those of us diehard fans), spoke openly about the scene that he has in the revival and the "closure" that it brought to his character:
I will say probably a lot more than I'm supposed to. [Creator Amy Sherman-Palladino] basically said, 'Listen, we're going to write you a really cool scene and if you get a day off let us know we will just put your scene on the schedule for that day. 'She was like, "It's a set that we already run and own [and] it's an actress that already is working every day, so let us know. So Dean has a cool scene in the market he used to work at. It's a nice, a really nice scene that gave me closure.
In other words, something is definitely going to go down in Doose's market, and I'm guessing it's between Dean and Rory. Remember: That kind of is their place. It's where they had their first kiss, and it's also where Dean worked for most of their young relationship. Don't you find it a little suggestive then that this Instagram shot includes a caption about fruit and sensuality?
I might be reading a bit too much into this, but follow my math here for a minute: Young love + fruit + sensuality + a picture linking all three = Something big happening at Doose's in the Gilmore Girls revival. Maybe this is why I never made it past pre-calc.
Image: Warner Bros. Pictures