Sad News For Fans Of 'Gilmore Girls' Favorite Dean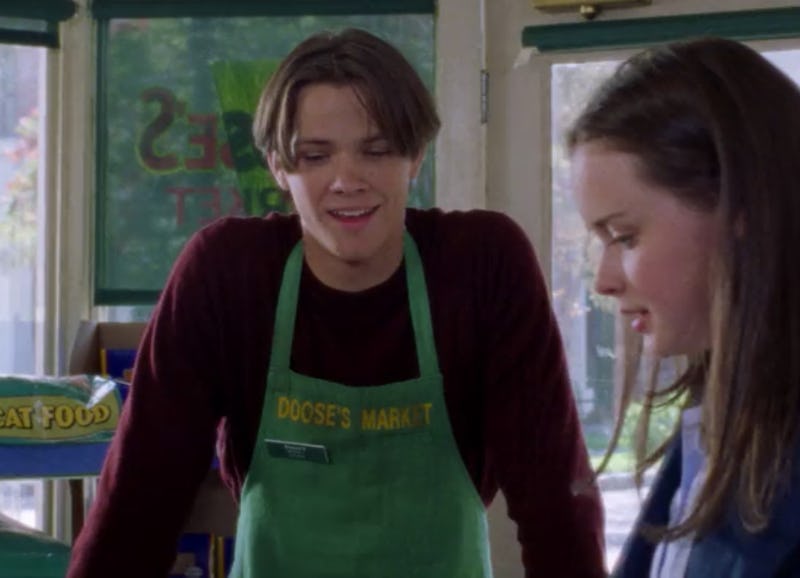 Sorry, Dean fans: If you've been waiting desperately for the Gilmore Girls revival to be released so that you can see Dean and Rory again in all of their romantic glory, you may be slightly disappointed. In a panel discussion at JibCon on Saturday, Jared Padalecki talked about the Gilmore Girls revival and his role in it. Instead of making fans happy with the news that he is in every single episode and that his love for Rory would take center stage in the storyline, Padalecki broke all of our Dean-loving hearts when he said that his role was actually incredibly small. Like, cameo kind of small.
Alas. It looks like Dean and Rory getting married in the revival is kind of a no-go. As much as we may have wished for these two original lovebirds to get back together in the present day, from the way Padalecki describes his part in the revival, it seems to play very little into the actual events that take place in it.
Instead of giving us all the details on his oh-so-pivotal role in the revival, Padalecki admitted that Amy Sherman-Palladino wrote a scene for him that wasn't exactly crucial to the central storyline. Instead, Padalecki said that Sherman-Palladino said, "We're going to write you a really cool scene, and if you get a day off, let us know, and we will just put your scene in."
That sounds wonderfully welcoming and inviting, but not exactly like a part that is critical to the completion of the project. With a scene that could either be squeezed in or not, it sounds to me like Padalecki's role in the revival is going to be more of a cameo than one with a fully fleshed out storyline. But the good news in all of this is that Dean's scene will take place in a very familiar location.
So, apologies to Team Dean and those of us who wanted to see Rory revive her first love in a major way. It seems like our boy is going to have a rather brief role in the much-anticipated revival.
Image: Netflix