'Gilmore Girls' Fans Need To Attend This Festival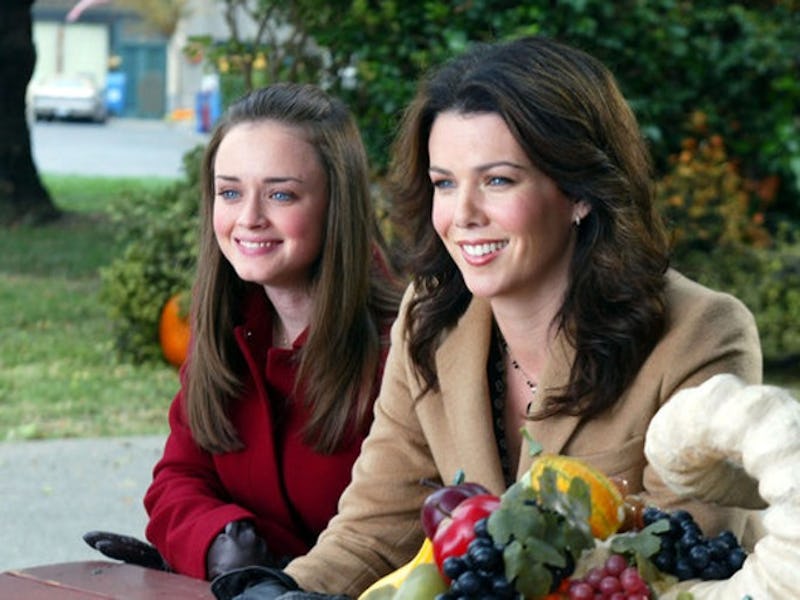 This just in: seriously huge news for devotees of Stars Hollow, Rory and Lorelai, and talking really, really fast. Ready? OK. There's a Gilmore Girls fan festival taking place in Washington Depot, Connecticut, and you're all invited along for the ride. Sure, we're not living in heaven, so tickets are limited, but if you're quick enough, you could be there. If you know literally everything there is to know about Gilmore Girls, you'll already be way ahead of me at this point and aware that Washington Depot isn't some random town. It's the town that Gilmore Girls showrunner Amy Sherman-Palladino gathered inspiration from for her original script. Yep, it's a real-life Stars Hollow. And you could go there for a festival right now.
The festival allows you to experience Washington-Depot-as-Stars-Hollow by highlighting the parallels between the real town and its fictional counterpart. There will be events inspired by the show — which, of course, means tea at the inn, a cake tasting at the market, a staged knit-a-thon (so Stars Hollow), coffee at the hardware store (so Lorelai), a Friday night dinner, and photo ops on the green. It gets better. Although the festival is organized by fans Jennie and Marcus Whitaker and not by the studio, eight actual cast members are going to be in attendance.
Jackson Douglas (Jackson), Rini Bell (Lulu), Aris Alvarado (Caesar), Biff Yeager (Tom), Kelly Bishop (Emily), Yanic Truesdale (Michel), Vanessa Marano (April), and Ted Rooney (Morey) will all be there, and will presumably all be participating in the cast panel that will be taking place on Saturday, October 22 at Town Hall. I don't know about you, but it feels like we've been waiting decades and still have to wait for further decades before the new Gilmore Girls episodes drop on November 25. The dates of the festival, October 21-23, seem like the perfect time to go to Connecticut for a little release from Gilmore Girls purgatory by being around other obsessive fans and trying to weasel spoilers out of the cast. Also, Connecticut in fall is all sorts of beautiful, so there's that too.
In short, what are you waiting for? Secure your tickets. And hurry, because I imagine they'll be selling at exactly the sort of brisk pace at which Luke's first morning coffees get snapped up.
Images: Warner Bros. Television; Giphy