Touché LA X Morgan Stewart's Releasing A Fall Line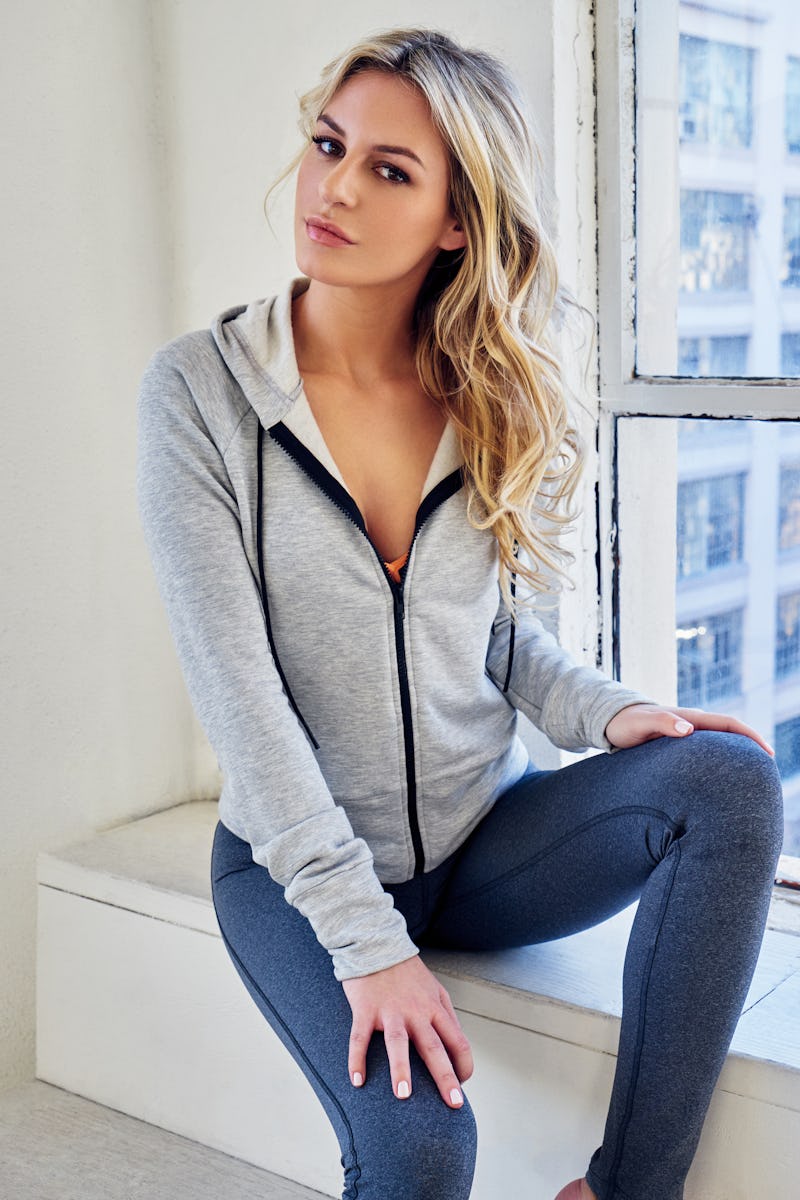 This first round of this collab was such a hit, it had to make a comeback. Because when you combine breathable fabrics and such an incredible color scheme, you've got a winning wardrobe on your hands, whether you're headed to the gym or no. You need to find out when Touché LA X Morgan Stewart's fall collection is coming out. Because fall is officially leggings season, after all, isn't it?
The good news is, you won't have to wait much longer to get your hands on these all new wearable workout pieces. An official launch date has yet to be released, but the collection is set to drop at the end of September, according to a PR rep. Thankfully, that will be here before you know it! With the range coming that soon, you'll be drinking a PSL and rocking your Brendan Bomber jacket in no time!
Stewart did give us a sneak peek of the colorway for the fall line. And can I just say, each and every single one of these swatches look amazing. The neutrals and light pops of color are perfect for the season. Even just this tiny hint about what's to come has gotten me all the more excited for these items to go on sale.
Aren't these colors so pretty?
The brand may have even given us a glimpse of the next season's bomber because this dark version isn't currently available on the site. This one is just too cool not to wear everywhere, you know?
This look could never get old. I mean, a perforated bomber? Game over. Stewart wins.
If these pieces are anything like the items in the first installation of the collaboration, they're going to be must-haves.
Because a pair of leggings this good is hard to come by.
In case you're dying to get your hands on Touché LA X Morgan Stewart, but just can't wait until the end of September, head on over to the Touché website to shop from their existing collection now!
Images: Courtesy Touché LA (3)