Kylie's Brown Sugar Lip Kit Goes On Sale Soon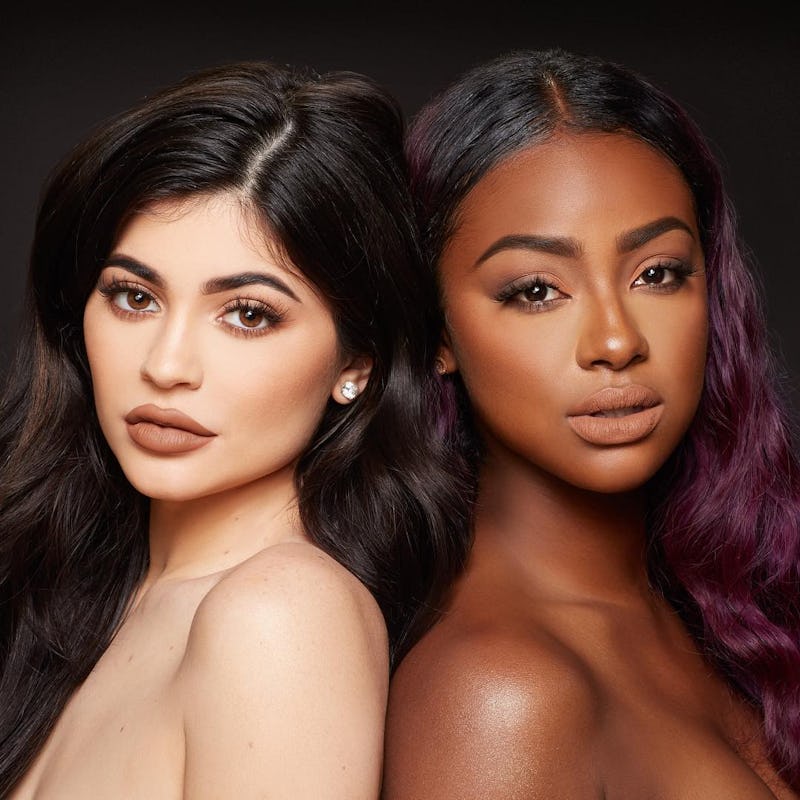 Kylie Cosmetics has been full of surprises this summer, and it didn't stop for August. Kylie Jenner previewed three shades on Snapchat today that will be available sooner than you think. So, when will Kylie's Brown Sugar Lip Kit be released? You will be able to order the lip kits for $29 on the Kylie Cosmetics site beginning on Friday, Aug. 25 at 12 p.m. PT.
The three new shades are definitely going to look great for fall, but one in particular is the perfect matte brown liquid lipstick you've been waiting for. The medium brown shade Brown Sugar is not too light and not too dark. It's so good, and I need it now.
Jenner teased the other two new shades Dirty Peach and Love Bite with a photo of herself with three other friends (including BFF Jordyn Woods), and all the shades look great on all the girls. Each girl has different skin and hair tones, which just proves that any person of any skin and hair color can rock the matte Kylie Lip Kits.
The three new lip kit shades add to the current collection of 15 matte Kylie Lip Kits, which gives you even more options to choose from. If you haven't hopped on the matte liquid lipstick train yet, now is the perfect time to get one of these shades, just before fall starts.
How great do these girls look wearing the new shades?
This new brown is the perfect medium-brown shade.
Brown Sugar is more of a caramel brown than True Brown K.
Set your alarms — it's going down on Friday!
Images: kyliejenner/Instagram; kylizzlemynizzl/Snapchat