'The Night Of' Season 2 Could Bring A New Mystery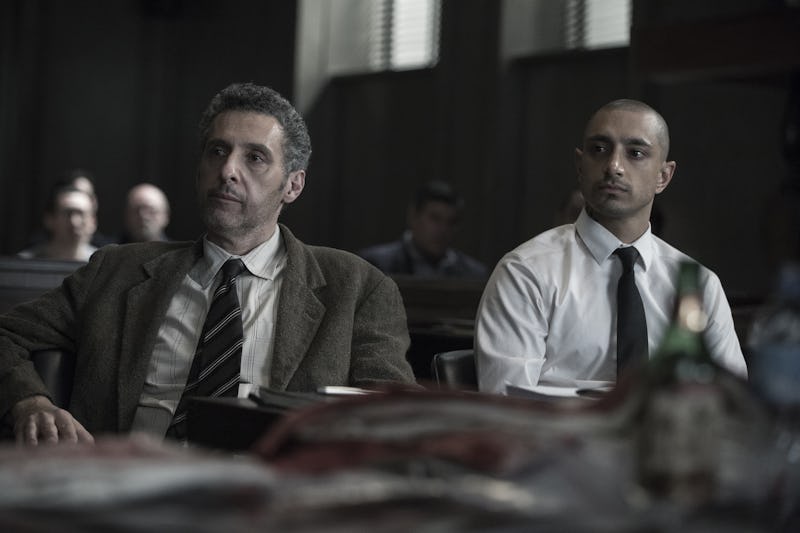 HBO's critically acclaimed limited series comes to a close on Aug. 28 when the finale of The Night Of airs. The two main questions on viewers' minds are "who murdered Andrea Cornish?" and "will they be caught in time for Naz's trial to come to a screeching halt?" I don't know about you, but I'm pretty stumped about who killed Andrea. It's still a possibility that Naz himself is guilty, but that seems like a long-shot because there was no blood on his body when he woke up and fled from her brownstone. Andrea's stepdad is definitely shady, but that was established by Episode 2, so he seems a little too obvious. Either way, we'll get our answers soon and then we can discuss the next pressing question — what will Season 2 of The Night Of be about?
Before we get ahead of ourselves, it's important to note that Season 2 hasn't been officially confirmed by HBO or showrunners — but another season seems likely, especially after Season 1 received an overwhelming positive response from critics and viewers. During the Television Critics Association's summer press tour in late July, reporters peppered showrunners with questions about another season. Showrunner Steven Zaillian responded that the creative team is definitely entertaining the possibility, according to The Hollywood Reporter. The outlet quoted Zaillian as saying:
"We're thinking about it and if we come up with something we all feel is worthy of doing, we'll do it... This was designed as a stand-alone piece... That being said, there are ways of certainly kind of taking what it feels like and what it's about and doing another season on another subject."
The Season 1 plot was inspired by a BBC procedural series, Criminal Justice . The crimes are nearly identical — a young man borrows his father's cab to attend a party, then has a change of plans when he meets a beautiful, mysterious young woman. After a drug-fueled night of partying, both characters wake up to find the woman brutally murdered.
However, one key difference between Naz and his British equivalent made The Night Of a very different show — most cab drivers in the UK are white, so Criminal Justice's main character was white. In New York City, cab drivers are often of Middle Eastern descent, so showrunners decided to make Naz's character Pakistani-American and his heritage plays a huge role in the series, according to The Wall Street Journal. A strong focus has been placed on the racist treatment he and his family have been subjected to, which dates back to 9/11. The Night Of is very much its own show despite drawing inspiration from Criminal Justice.
Criminal Justice continued for one more season, which focused on an entirely different crime and set of characters. An isolated housewife, Juliet, stabs her abusive husband in the first episode and leaves the home immediately after calling emergency services — leaving her 13-year-old daughter to find the body. The series follows the legal proceedings and the trauma experienced by her daughter, who moves in with her best friend's family. This is definitely an interesting plotline that could be taken in a variety of directions, so The Night Of could potentially use a similar setup and then adjust key details (as they did with Season 1) in order to make it feel like a completely different show than Criminal Justice.
Then again, showrunners could take the series in a whole different direction if they choose. Based on Zaillian's words at the Television Critics Association's summer press tour, it doesn't sound like the team is necessarily wedded to the idea of using Criminal Justice as a jumping-off point for future seasons of The Night Of. (Although Season 2 of Criminal Justice has a really interesting plot, so I wouldn't rule it out.) They could maintain the show's core themes of Season 1, but move the setting to a different city or part of the country — similar to True Detective's shift from Louisiana to Los Angeles.
The criminal justice system can operate very differently depending on what part of the country we're in, so it could shift to a state that does have the death penalty (New York does not) and continue to explore the Season 1 themes of racial profiling, suppressed memories, and the murky lines between "guilt" and "innocence." For now, I'm holding my breath for the moment we learn the identity of Andrea's killer — and keeping my fingers crossed for a second season of this amazing show.
Images: Craig Blankenhorn/HBO (3)