See Swatches Of ColourPop's Fall 2016 Collection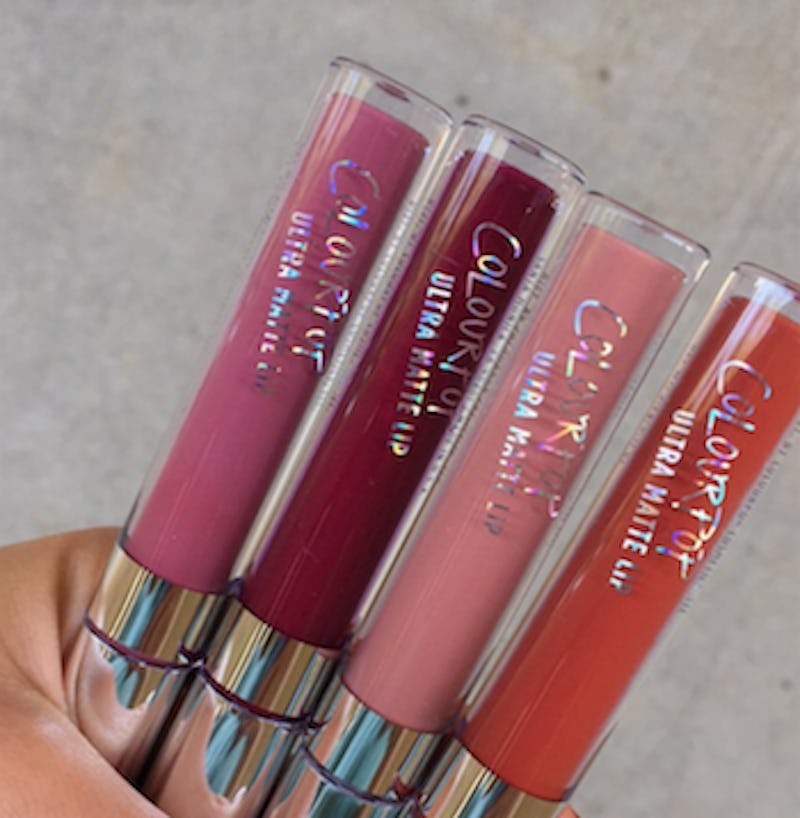 The summer might be coming to an end, but that just means even more makeup is on the way. Surprising their fans with four new shades, ColourPop teased their Fall 2016 lip collection on Instagram. Let's just say that once you see swatches of these currently nameless colors, you're going to wish the new season was here already.
After launching three new highlighters and a lip collab with Karreuche Tran, ColourPop is now switching gears. Sharon Pak, the company's marketing specialist, took to Instagram to show off the new fall Ultra Matte Lip colors and they're seriously gorgeous. Whether you love deep fall hues or are looking to keep it neutral, there's something for you in the four-shade line. There's no telling if this is just the beginning or the entire collection, but either way you'll absolutely love it.
It's a good thing these products are so affordable, because this makeup company thinks up some stunning shades. Trust me when I say you're going to want them all. The colors don't have names just yet, but it won't even matter when you see these colors. There's a nude, two vampy shades, and even a bold pink. Just because the fall season is coming doesn't mean you have to do away with color!
At first glance, these don't seem like fall shades. All four of the Ultra Matte Lips look super bright in the packaging, but they completely change tones when they're swatched.
See what I mean? They look way darker than in the bottle. There aren't any names yet, but Pak described the colors as nude, terra cotta, dusty rose, and plum. I don't even care what they're named, I want them all!
Unfortunately, there's no release date just yet. Something tells me that you won't have to wait much longer though. Fall can't come soon enough!
Images: immbunny/Instagram (3)