Ashley & Wells Are So OTP On 'BIP'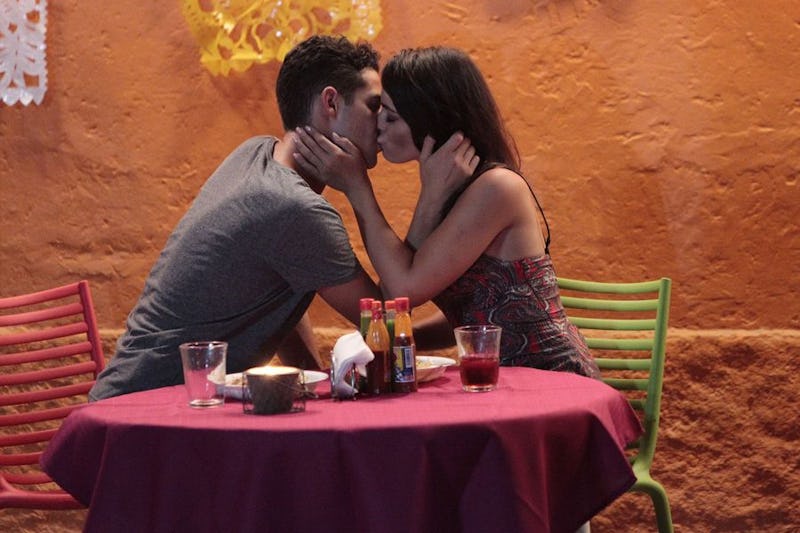 Bachelor In Paradise is winding down, but that doesn't mean that there aren't some new couples sprouting up. Wells Adams was the latest addition to the Bachelor In Paradise resort, and I was so overjoyed to see him. Sure, I was disappointed that he didn't bring his bloodhound, Carl, for whom Wells has an Instagram, but it would be confusing with two Carls. Anyway, Wells selected Ashley Iaconetti for an outing, and even though most people were excited just to get her out of the house, Wells and Ashley had a really great date on Bachelor In Paradise.
It wasn't much, really, but it allowed Wells and Ashley to get to talk a little, which is crucial when you have to decide if you want to marry someone in ten days. Wells and Ashley chatted over dinner about music (his favorite band is Talking Heads, which he didn't think that Ashley would know, and her favorite band is Hanson, which is amazing) and then talked to a stray Mexican dog and fed it dinner. Wells even made up a voice for it, and I think Ashley was signed, sealed, and delivered at that point. They smooched, went for a walk, lit off a big lantern, and all was well in Ashley and Wells land.
I think these two mesh — Ashley has a reputation for being a crybaby, but I think she just has a lot of feelings. Wells seems like he knows how to deal with her emotions and exuberant personality, and he has plenty of personality in him, too. Their conversation together seemed to flow so naturally, and that's important. I'm a big proponent in thinking that you have to want to be friends with the person you're dating before you can be in love with them. Ashley and Wells don't have a lot of time left in Paradise, but I bet they can extend their love back to the real world.
Images: Rick Rowell/ABC