Shushanna May Make A Better Impression On 'BiP'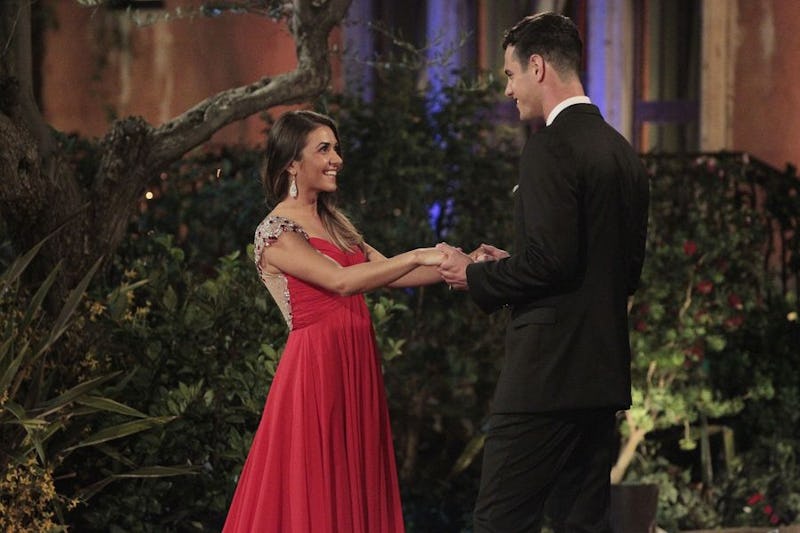 This season on Bachelor in Paradise, there has been a recurring theme of welcoming new singles who didn't necessarily make the biggest splash on previous seasons of The Bachelor and The Bachelorette. Week 3 saw the introduction of Brett the lamp guy, Carl from Andi Dorfman's season of The Bachelorette, and Ryan from Kaitlyn Bristowe's season. Now, with women joining Paradise for Week 4, there are a number of ladies from Ben Higgins' season of The Bachelor that fans may not recognize. So, who is Shushanna on Bachelor in Paradise and why should you remember her from The Bachelor?
Now, Shushanna didn't make it very far on Ben's season of The Bachelor, she was eliminated in Week 3 along with fellow Bachelor in Paradise contestant Jami. For the most part, Shushanna flew under the radar; she only went on two group dates — first to the LoveLab, where her score wasn't the lowest or the highest, and on the soccer date, but she was on the losing team. She did, however, become the shining star of the soccer date when she carried Rachel, who had injured her leg during the game, back into The Bachelor mansion. Seriously, that was one of my favorite moments of the entire season.
However, Shushanna didn't seem to spend much time with Ben, which may have been why he eliminated her in Week 3 — but even her elimination was overshadowed by the show focusing more on Lace quitting the show, and Olivia's slightly aggressive tactics beginning to rub the other ladies the wrong way. Unfortunately, Shushanna may be best remembered for her introduction to Ben during the premiere episode, in which she spoke Russian the entire time and confused both the Bachelor himself and those watching at home about whether she could speak English.
Since being eliminated from The Bachelor, Shushanna has kept a pretty low profile. She's hung out with her fellow contestants from Season 20 — including Jen, who joined Bachelor in Paradise in Week 2 and has since formed a relationship with Nick, and Lauren Himle, who will also be entering Paradise during Week 4. She's also been hitting the gym hard enough that she could probably recreate Teyana Taylor's performance in Kanye West's "Fade" video.
Hopefully fans in Bachelor Nation will actually get to know Shushanna better while she's on Bachelor in Paradise, like some of the other lesser known Bachelor and Bachelorette contestants who have joined Season 3. However, based on the preview, it looks like she'll be competing with both Jamie and Ashley for Wells' attention, which may not end well for Shushanna. We'll have to wait and see and remember not everyone can find love in Paradise.
Images: Rick Rowell/ABC; bachgifs/Tumblr