'The Bachelor' Is Coming Soon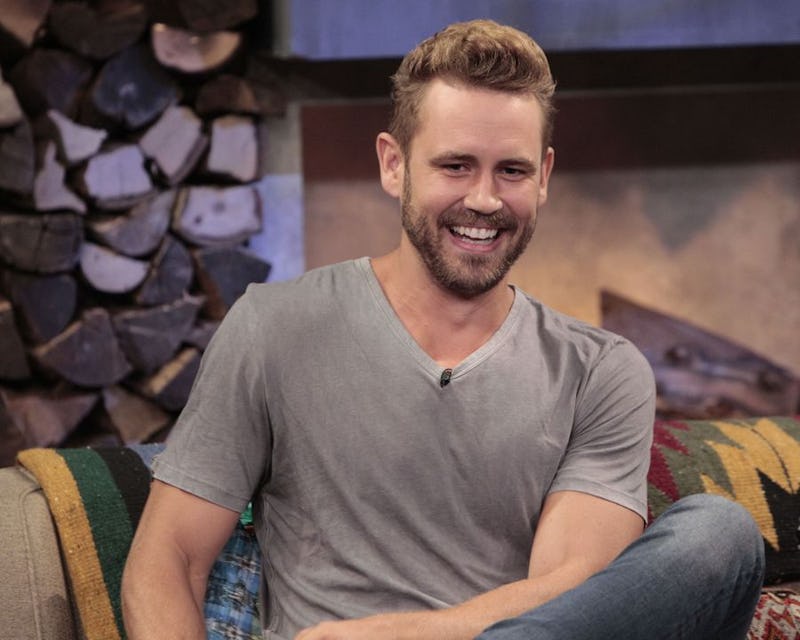 The time has come to talk of many things, Bachelor Nation! Bachelor In Paradise is wrapping up, Dancing With The Stars is about to start, and that can only mean one thing — we have a fresh season of The Bachelor coming very, very soon. But when does Nick Viall start filming his season of The Bachelor ?
While I'm not exactly sure what date cameras started rolling on Nick and his 25 (or however many there are this season) lovely ladies that he gets to date, I can tell you this — his season starts airing just a few months from now, in January 2017, so he'd better get moving and practicing flashing that megawatt smile (take lessons from Ben Higgins — he's pretty good at it). I'm going to deduce that filming will start very shortly, since the whole thing has to be wrapped up and ready before the holiday season. There are so many women to dump and so many miles to go before we sleep, you know what I mean? Hopefully, Nick has met up with some of the old Bachelors to find out what to expect — Ben Higgins, Sean Lowe, and Chris Soules all can offer some support on what it's like to be the Bachelor. A word of advice to Nick? Stay off social media, because nothing good can come of you seeing people commenting, also you don't want to spoil the season for any of us fans, however accidentally. (Ahem, Kaitlyn & Shawn on Snapchat.)
Nick knows a little about The Bachelor process, because he was on The Bachelorette twice, getting his heart smashed into bits both times. Nick's redemption story has been one for the ages, and I'm so, so glad that he's the next Bachelor. Nick is the total package — handsome, smart, funny, and dedicated to family. He's holding the reigns this time around, and I hope he finds love on his own terms.
Images: Rick Rowell/ABC