'PLL' May Have Just Revealed Mary's Second Kid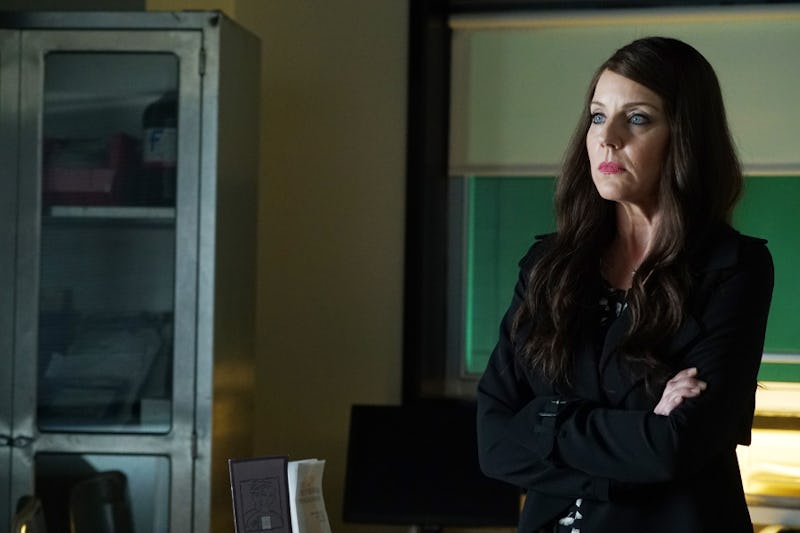 The Pretty Little Liars Season 7a finale might've been the deadliest the series has ever delivered, but the multiple potential deaths are not even close to being the wildest part of "The Darkest Knight." In the final moments of the episode — after Jenna shot Spencer and Noel Kahn was decapitated (no, that's not a joke) — Mary Drake said she was Spencer's mother on Pretty Little Liars . But can we really trust this reveal when it seemed like PLL was dropping absurdly obvious hints throughout all of Season 7a that Spencer may have been Mary's second child? We still have 10 episodes left when the series returns in April 2017, so it almost seems like it's far too soon for a reveal this big to come out. Right? RIGHT?!
There's also the issue of I. Marlene King's recent interview with EW where she claimed that the identity of Mary's second child wouldn't be revealed until 7b. The showrunner revealed that, yes, the child was a character we already knew but also that their identity would remain a mystery when the series returns for its final 10 episodes. But why would Mary lie? And what was she doing in the abandoned school for the blind that Jenna and Noel lured the Liars to? Something about these pieces just don't add up — much like I was left questioning myself after nearly every episode this season as PLL HEAVILY hinted that Spencer was Mary Drake's daughter.
I've had a hard time believing that Mary was actually a villain after seeing her argue with Rollins about how he was torturing Ali earlier this season, so it wouldn't surprise me that this reveal was just to throw the Liars off their hunt for this kid's identity. It wouldn't be so far off of PLL's usual twists and turns for Mary to drop this piece of information just to protect the Liars and stop them from hunting any further for information about this mystery child.
Unfortunately, much like the many characters I. Marlene King lowered into their graves on Tuesday night, we'll have to wait in our own graves until April 2017 to find out whether or not Spencer is actually Mary Drake's daughter — or if she's dead.
Images: Eric McCandless/Freeform