These Monthly Subscriptions Will Improve Your Life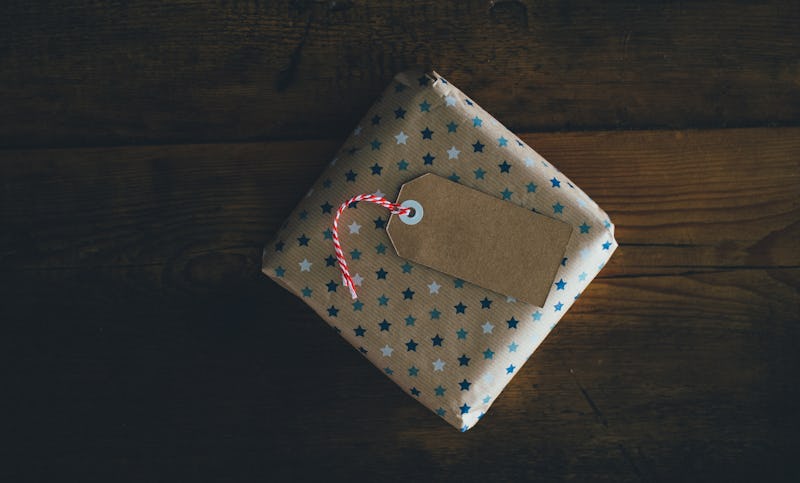 There are so many subscription services out there these days that it can be overwhelming to know what the best value is or which product is the right fit for your personal needs. That's why it's awesome to get recommendations on the best monthly subscriptions from the people of Reddit, who shared over 16,000 comments on a recent AskReddit thread. The thread simply asked: Which monthly subscription is worth it? And whether you're into boxes filled with physical goods or services that might be a little more ephemeral, the responses definitely delivered.
A big part of the reason why subscription services are so popular is because, honestly, all all love having new things show up in our lives. But also? They are so convenient. Provided you remember that the expense is coming, subscription services are a pretty painless way of ensuring that you'll always have that certain something that's key for your everyday life. Whether it's something you use every day, like Spotify or Netflix, or something you get as a surprise for yourself, like a box of fancy snacks on your doorstop, subscription services are designed to prevent you from having to worry about seeking it out every week or every month. It's just there, right when you need it.
Check out the following list of personal favorites from below, but be sure to hop on over to the thread on AskReddit and read the suggestions for yourself!
1. A Little Something For Man's Best Friend
Click Here To Start Your Barkbox Subscription.
If you're a dog lover, you probably love buying new presents and treats for your furry friend. The subscription service Barkbox delivers a variety of toys and treats to your door once a month so you can literally let your dog tear open a box and find their own surprises. If you film your dog's reaction and post it to social media, even better for the rest of us.
2. Support Your Local Farmers When You Can
Click Here To Find Your Local CSA.
Whether you live alone or with others, looking into your local CSA is a great way to support your local community and get new foods delivered. Depending on your area, you can generally find a CSA that delivers once a week or once a month. You can also sometimes find CSAs that do fruit, vegetables, meat, dairy, and so on. I've even seen some for flower deliveries, and what sweeter surprise is there than that?
3. Get That Free Shipping Whenever Possible
Click Here To Start Your Amazon Prime Subscription.
Ah, Amazon Prime. If you order a lot of stuff from the internet, you already know how convenient this service is. If you're able to use your student ID to get a discount, even better.
4. Stream Game of Thrones To Your Heart's Content
Click Here To Start Your HBO Now Subscription.
HBO Now is an awesome service you can use to stream movies and TV shows from your phone, computer, TV, and so on. As this Redditor points out, it's basically a necessity if you're a fan of Game of Thrones, though there is plenty of other content available on the service, too.
5. Get Cookies Delivered To Your Door As The Ultimate Treat Yourself Perk
Click Here To Start Your Noshy Subscription.
Yes, you read that correctly: Through subscription service Noshy, you can have a variety of cookies delivered to your door once a month. Almost as good as homemade, am I right?
6. Go Forth And Gather All Of The Free Samples You Can
Click Here To Start A Sam's Club Account.
What a subscription that can really save you money? Get one for your local Costo or Sam's Club and watch your savings pile up, especially if you typically buy in bulk or share expenses with roommates or family.
7. Jam Out To Your Favorite Tunes With Google Play Music
Click Here To Start Your YouTube Red Subscription.
If you're someone who loves YouTube Red, it's definitely worth it to look into Google Play Music. As someone who has an Android phone, I've found this music provider to be super convenient and easy to use.
8. Or Get An Awesome Deal On Spotify Premium
Click Here To Start Your Spotify Subscription.
Ah, Spotify. Yet another service that is heavily discounted if you have a student ID. To get Spotify premium for only $5 a month seems like a gift.
9. Always Be Ready For Netflix And Chill
Click Here To Start Your Netflix Subscription.
Who could forget our beloved Netflix? So much entertainment for such little cost.
10. Read Books Without Looking At Words
Click Here To Start Your Audible Subscription.
If you're a fan of listening to books, you should definitely check out Audible. It's also worth checking out your local library and seeing if they rent you free audio- or e-books, as well.
11. Treat Yourself To Some "Manly" Surprises In The Mail
Click Here To Start Your Bespoke Subscription.
Whether for yourself or for a lucky man (or really, anyone) in your life, subscribing to Bespoke Post seems like a pretty cool way to treat yourself once a month. As this Redditor explains, each box comes with a different theme so you're getting a surprise each month.
12. Treat Yourself To Some New Beauty Products Every Month
Click Here To Start Your Birchbox Subscription.
If you love trying new beauty products, Birchbox just may be the perfect subscription service for you. For about $10 a month, you receive samples of makeup, hair, and skin products each month without spending hours wandering your local beauty supplier.
13. Rock Out Old School With Some Vinyl Love
Click Here To Start Your Vinyl Me Please Subscription.
If you listen to vinyl records, you're in luck! The Vinyl Me Please service is super cool if you want to treat yourself, and would likely make a great gift for a special someone who is a big fan of vinyls, too.
Images: Unsplash/Pexels