The Book Behind The Movie 'Sully' Is Interesting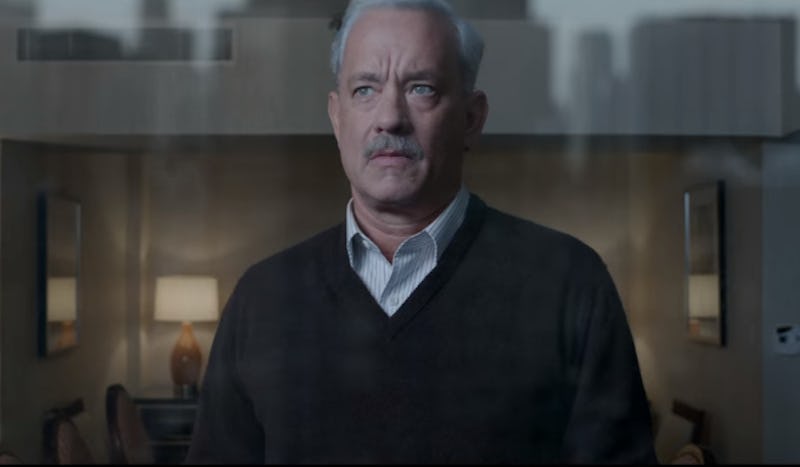 Unless you live under a rock, you're probably familiar with the U.S. Airways flight that landed on the Hudson River back in 2009. The captain of the plane, Chesley "Sully" Sullenberger, became quite infamous after his heroic feat. So infamous, in fact, that there is a new Clint Eastwood movie coming out, called Sully , starring Tom Hanks as Sully himself. But the movie isn't based solely on this unbelievable event. In fact, the screenplay, written by Todd Komarnicki, is based on a book written by Sully. Called Highest Duty: My Search for What Really Matters, the book is an autobiography that chronicles Sully's life before the emergency landing and life after. But where can you find the book that Sully is based on?
Luckily, it's not too hard to get your hands on. If, like me, you're into having an actual, physical book you can hold in your hands, then look no further than Amazon or Barnes and Noble to purchase the interesting and inspiring autobiography. Or, if you're more into utilizing your Kindle or iBooks, have no fear. You can purchase digital copies of Higher Duty on Kindle, and it's also available on iBooks.
Highest Duty: My Search For What Really Matters, $10, Amazon
If hard copy or digital isn't your thing, and you're looking for your next book to listen to on the commute to and from work, maybe you should check out audio books. Highest Duty is available at Amazon's Audible but I'm sure you can also find it elsewhere.
Now, it's not crucial that you read the book before you see the movie, but it might give you some extra insight into the mind of Sully as this monumental event was happening. Plus, it might be interesting to read things in his own words. Even though the film is based on the book, like most movies, it's possible some liberties were taken.
Out on September 9, the film stars Aaron Eckhart, Anna Gunn, and Laura Linney alongside Hanks. You don't want to miss this one, but you definitely should probably read the book first.
Images: Warner Bros. Pictures