11 True Story Movies Out This Fall & Winter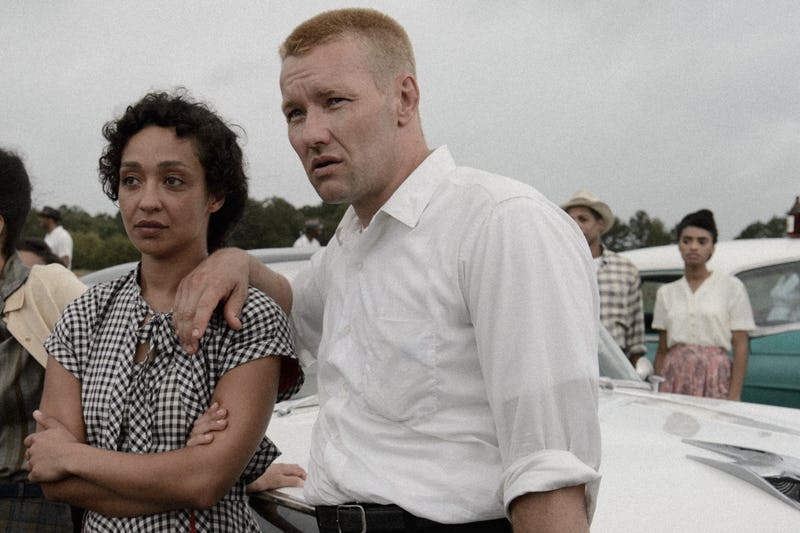 Some of the greatest movies have been based on true stories. Think about it — The Imitation Game, All The President's Men, Schindler's List, Erin Brockovich — the list goes on and on. All movies based on true stories, all exceptional films. Of course, just because a film is based on a true story does not mean that it will always be exceptionally good, but there's always a chance. There's never been a shortage of interesting, real-life events to inspire movie adaptations, and this upcoming fall and winter season has no shortage of such films.
Sometimes a movie is so outlandish and so unbelievable that there's no way, you think, that it could be based on a true story. Then, there are times that a story is so heartbreaking that of course it makes sense that it's based on a true story — how could someone make that up? Whatever the emotion, whatever the case, I'm always intrigued by movies based on true stories, and luckily for me, there are quite a few interesting ones coming out this fall/winter season, aka gunning-for-awards season (at least, that's what I call it). Here are 11 movies based on true stories coming out in the coming months, all of which you won't want to miss.
1. Southside With You
This one's currently in theaters, but check it out if you haven't. Released on Aug. 26, it allows you to go back in time to see how the First Couple met and fell in love on one fateful summer day in 1989.
Stream Southside With You here.
2. Sully
Out Sept. 9, Sully follows Captain Chesley "Sully" Sullenberger and his experiences before and after having to crash land US Airways Flight 1549 on the Hudson River. If the trailer doesn't give you chills, then I don't know if anything will.
3. Snowden
To be released on Sept. 16, the movie chronicles Edward Snowden's journey as an NSA-employee-turned-whistleblower when he leaks classified information.
4. Queen Of Katwe
Out on Sept. 23, Queen of Katwe is about one exceptional Ugandan girl and her journey to becoming a chess grandmaster. This movie looks like it'll make your heart sing and I, for one, cannot wait.
5. Deepwater Horizon
On Sept. 30, check out Mark Wahlberg, Dylan O'Brien, and Kate Hudson, amongst others, in a movie that details the 2010 Deepwater Horizon explosion and oil spill into the Gulf of Mexico.
Stream Deepwater Horizon here.
6. Masterminds
Also out on Sept. 30 is this hard-to-believe-it's-true comedy about one of the largest bank robberies in history. It starts comedic faves like Kristen Wiig, Zach Galifianakis, Kate McKinnon, Owen Wilson, and Jason Sudeikis. I can't wait for this one.
7. The Birth Of A Nation
Oct. 7 marks the release of this Sundance hit, which is based on the true story of Nat Turner, who led a slave rebellion in 1831.
Stream The Birth Of A Nation here.
8. The Founder
On Dec. 16, see how your favorite late-night drunk food chain became what it is today with The Founder. Now I really want a Big Mac.
9. Loving
Releasing on Nov. 4, Loving is based on the true story of interracial couple Richard and Mildred Loving whose love ignited the 1967 U.S. Supreme Court decision Loving v. Virginia, which invalidated state laws prohibiting interracial marriage. Confession: I read an early draft of this script and it tore my heart out and put it back together again. I can't wait to see it come to life.
10. Bleed For This
On Nov. 4, Miles Teller hits the screen as boxer Vinny Paz. Bleed for This follows Paz's road to recovery after a spinal injury, and his persistence and perseverance toward fighting once more.
11. All Eyez On Me
Releasing on Nov. 11, All Eyez On Me chronicles the life and death of the legendary rapper Tupac Shakur.
Whatever you're in the mood for — drama, comedy, sports comeback story — this fall/winter season has something for you.
Images: Focus Features/Universal Pictures