Here's What To Know About Tarte's Labor Day Sale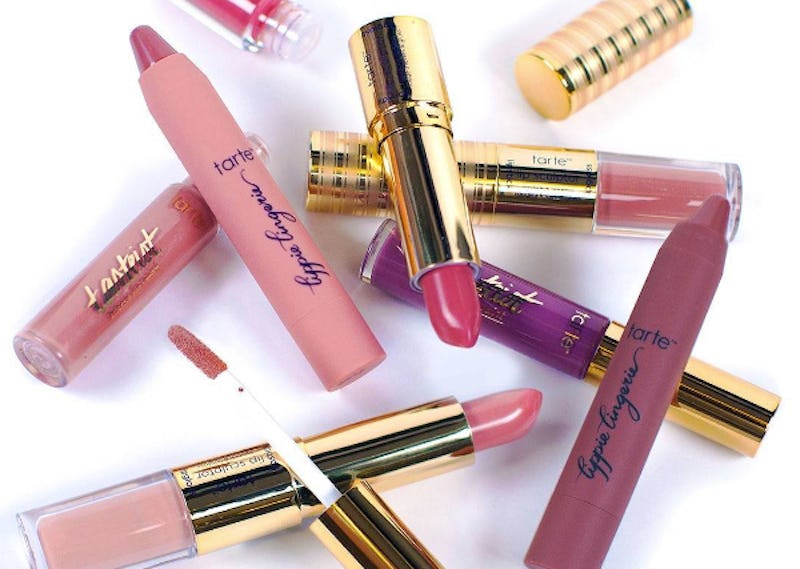 Let the holiday shopping weekend begin! The clothing buys are good, but it's the Labor Day beauty sales that will save you some serious money. If you're wondering if Tarte is having a Labor Day sale, then you'll be happy to know that you can save some serious cash. Not everything on the site is up for grabs, but there are two promo codes that will save you some serious cash.
Out of all the beauty sales out there, this is one that you won't want to miss. According to their Instagram, Tarte is having a huge Labor Day sale now through Sept. 5. Well, technically it's called the Endless Summer Sale. Don't let that name fool you though, because more than just summer items are a part of the weekend-long deal. If you're in the states, you can shop $10 off of $50, $20 off of $75, and $30 off of $100 or more using the code SUMMER16.
The sale is open for international shoppers too. If you're shopping from abroad, you'll get a standard 20 percent off using the code ENDLESS16. That's one heck of a sale, if you ask me. It's the perfect time to stock up on all your favorites or everything you've been eyeing up all season long.
Although not everything is a part of the sale, there are tons of amazing products that are. Here are some of their bestselling items that are up for grabs.
1. Young, Wild, And Free Palette
Limited-Edition Young, Wild, And Free Amazonian Clay Palette, $28, tartecosmetics.com
This product won't be around for long, but now you can get it on sale.
2. Eye Mask
Pack Your Bags 911 Undereye Rescue Patches, $22, tartecosmetics.com
Even their skincare is a part of the sale.
3. Contour Concealer
Shape Tape Contour Concealer, $24, tartecosmetics.com
All the shades have been restocked online for the big weekend.
4. Tarteist Mascara
Tarteist Lash Paint Mascara, $23, tartecosmetics.com
People rave about this mascara, and there's no better time to try it.
5. Exfoliator Stick
Frxxxtion Stick 3-In-1 Exfoliator Cleanser, $22, tartecosmetics.com
This is one of their bestselling skincare products on the site.
6. Lip Lingerie
Lip Lingerie Matte Tint, $24, tartecosmetics.com
Now's the perfect time to stock-up on your favorite lip products too.
7. Foundation
Water Foundation SPF 15, $39, tartecosmetics.com
The foundation is a part of the sale as well.
What are you waiting for? Go get to shopping!
Images: tartecosmetics.com (7), tartecosmetics/Instagram (1)
Did you know that you can find Tarte promo codes at the Bustle Coupons page? Bustle Coupons is a service provided by Groupon in collaboration with BDG Media, Inc. Each time you use a coupon or promo code from Bustle Coupons to make a purchase, Groupon and BDG Media, Inc. earn a small commission. This article was created independently from Bustle's sales department.