10 Labor Day Beauty Sales You Need To Shop ASAP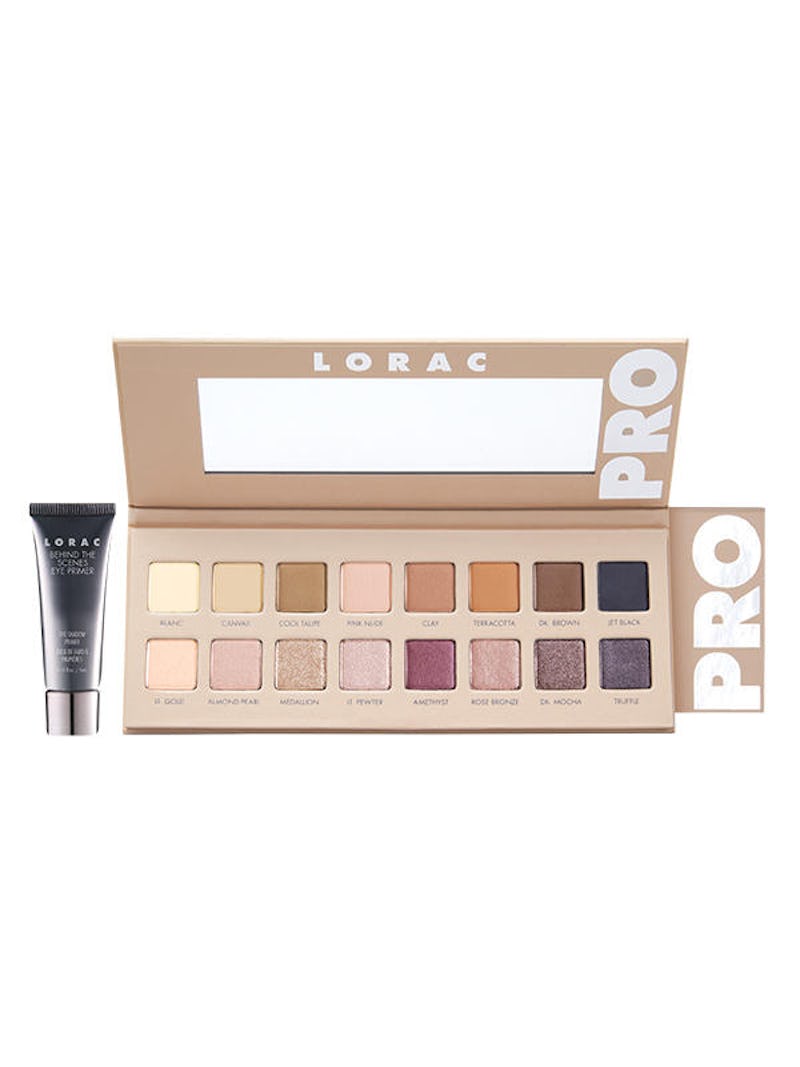 Labor Day is typically all about barbecues, celebrating the end of summer, and taking a much-deserved day of rest. However, there's one thing you can't forget on the last holiday of summer. Labor Day beauty sales! From fashion to beauty to home goods, there's practically a sale on anything you could want or need. These particular Labor Day beauty sales though are totally taking the retail cake. From skincare to makeup to both, this holiday is packed with deals that are going to make it hard to leave your credit card in you wallet.
While in-store sales may be all the rage for mass market retailers, online promo codes are also huge, which means that you can score some incredible deals from the comfort of your couch during your day off. While some department stores like Nordstrom won't be hosting Labor Day sales and others aren't doing it quite so overtly, it doesn't mean that there aren't great deals to be had. You've just go to look a bit closer.
If you do have to work on Labor Day, though, and won't be one of the many shopping in stores and online, don't fret too much. Some beauty sales have already started!
Here are ten Labor Day beauty sales you need to shop this weekend.
1. Colourpop
At Colourpop, they're premiering their new fall lipsticks via a Labor Day promo that's going on right now. When you spend varying amounts of money, you snag up to all four of their new fall preview.
2. ULTA
Ulta's sale is not actually a Labor Day sale, but I do find it interesting (in an incredible way) that the retailer has chosen to start their 21 Days of Beauty promotion over the long weekend. Coincidence? I think not.
3. The Face Shop
If you're a lover of Korean Beauty, head in to one of The Face Shop's stores and get one item half price when you buy your first item at full cost.
4. Colbert MD
Visit Colbert MD for killer skincare at 20 perfect off.
5. LORAC
With an order of $75 or more, the brand is giving fans a whopping 35 percent off plus a free travel-size liner. Amazing.
6. Sabon
Looking to get some "me time" in the bath? Sabon is giving 20 percent off for Labor Day using the code LABORDAY online.
7. Obsessive Compulsive Cosmetics
From pigments to lip tars, select items are 30 percent off at OCC using code LABORDAY2016.
8. Gerard Cosmetics
Not only do you get free shipping on purchases over $35, Gerard is also hooking it up with 50 percent off. Use code LD50.
9. Jeffree Star Cosmetics
Want 50 percent off the Jeffree Star summer collection and 20 percent off the Beauty Killer Palette? Star is giving it to you.
10. SokoGlam
20 percent off the summer collection? Yes please! Just use code BYEBYESUMMER.
So what are you waiting for beauty fans? Some of these sales have already started so get your credit cards out.
Images: LORAC Cosmetics