Watch Patsy Ramsey During Her Own Pageant Days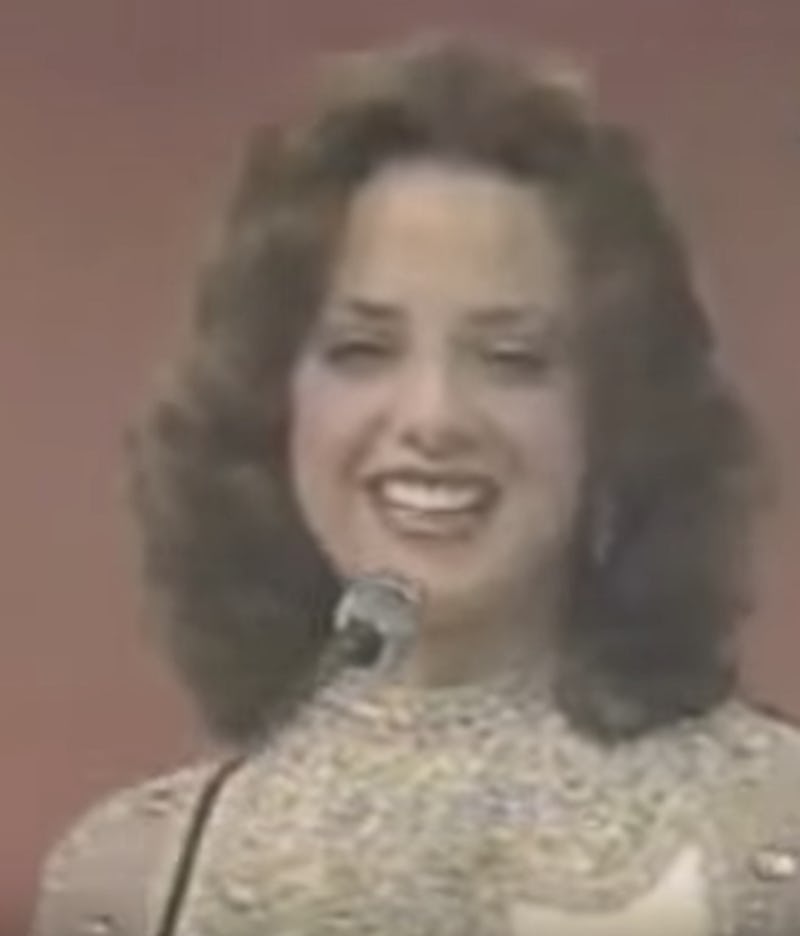 As we start talking about the JonBenét Ramsey murder case again in advance of all these upcoming true crime shows about it, there are a lot of details to hold onto in your brain at the same time. For example, I'm sure you know that JonBenét herself was a pageant queen, because in almost every photo we have of her, the 6-year-old is done up in hair and makeup. However, are you aware that her mother, Patsy Ramsey, came from the same background? The video of Patsy Ramsey on the pageant circuit gives me a little insight into why the Ramseys pushed their daughter into that world so early; Patsy Ramsey seems to really enjoy and gain confidence from being on the stage.
Back then, she was still Patricia Ann "Patsy" Paugh, as she hadn't yet married John Ramsey and taken his name. Patsy was a well-known face in pageantry. In her sophomore year at West Virginia University, where she majored in journalism, she competed for and won the title of Miss West Virginia 1977 and went on to compete in the Miss America contest in Atlantic City.
Although she didn't win the Miss America crown, she started a trend: Her sister Pamela Paugh won the Miss West Virgina pageant three years after her sibling, in 1980. It's clear that beauty pageants were a family affair for the Paughs. In fact, it sounds like pageants were serious business in this clan, and that's evident from watching Patsy perform in one as a junior in college.
This clip appears to be taken as a segment from a larger interview with Barbara Walters, and you can hear Walters ask Ramsey if her own participation in pageants made that shared experience between mother and daughter "fun for [them] both." Ramsey responds in the affirmative: "It was the most wonderful time of my life."
Obviously, most people don't grow up in the pageant world, so it can be tough to understand the motivations from the outside. But watching this video some insight into why it was important to Patsy that JonBenét be a pageant queen. This was just what daughters did in her experience, and finding that overlap of interests was the happiest she'd ever been with her own daughter.
It makes it easier to understand, certainly, but all the more heartbreaking to know that now we've lost both of these former pageant hopefuls — JonBenét to the unsolved murder, of course, and her mother Patsy to ovarian cancer in 2006. As devastating as their deaths are, I'm glad that they got to share the world of pageantry for the tragically short time that it lasted.
Images: CandyKanePrincex/YouTube