BECCA Bronzed Amber Works On A Range Of Skin Tones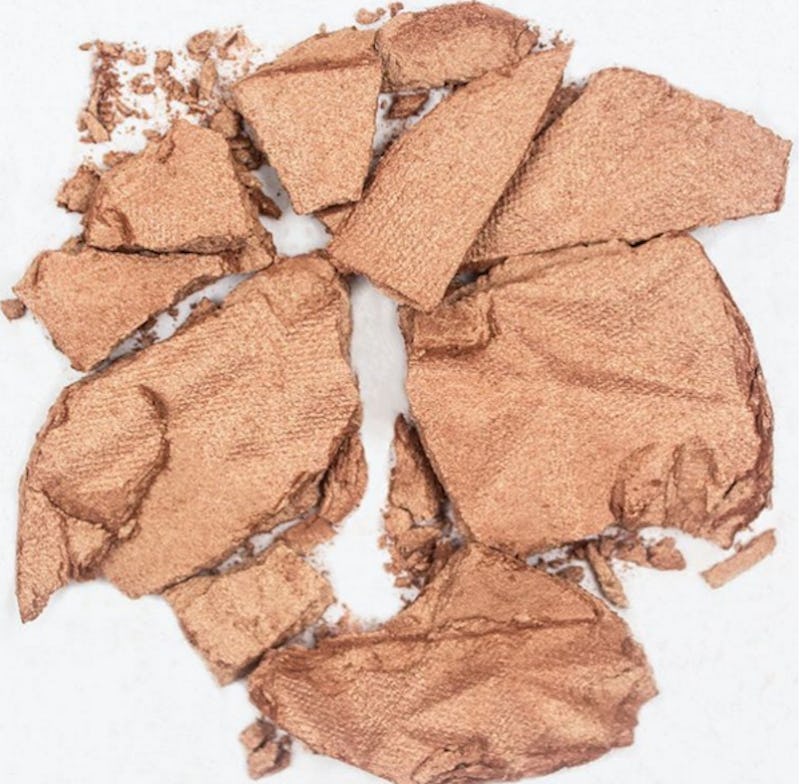 It's nearly Pumpkin Spice Latte season and if that doesn't have you excited for fall, then BECCA's latest highlighter shade surely will. The warm hue can be worn year round to give your face a tinge of color and all of the shimmering effect you could hope for. Find out how to wear BECCA's Bronzed Amber Shimmering Skin Perfector, no matter your skin tone. There's a way this color can work for just about everyone this fall season.
Swatches of Bronzed Amber prove that it can work on a variety of complexions. According to their Instagram, the brand recommends that those with lighter skin tones try the highlighter as a bronzer to add some color to those cheeks. Meanwhile, those with darker skin tones can feel free to use this as cheek color and highlight for a warm glow that just won't quit. You can also sweep the shade across your lids as eyeshadow or even add color to your lips with it. There's really no wrong way to wear Bronzed Amber.
The highlighter is available to shop on the BECCA website now, so go on and get to shopping. You owe it to your fall beauty routine, you know what I mean?
Using this as a bronzer will give you color and shimmer once sweater weather kicks in.
This shade couldn't be more perfect for the upcoming season.
There's a multitude of ways you can sweep this on their face. Whether you're using it as a highlighter, bronzer, contour, or even as a lippie!
Bronzed Amber works so well on a range of skin tones.
A highlighter like this needs to become one of your fall staples.
Winning it for free would be amazing. You've got until Sept. 5 to give it a try.
Shimmering Skin Perfector Pressed In Bronzed Amber, $38, BECCA Cosmetics
But, if that doesn't work, go on and purchase this baby. Your fall just won't be the same without it.
Images: beccacosmetics/Instagram (1); Courtesy BECCA Cosmetics (1)