'Queen Sugar' Comes From Literature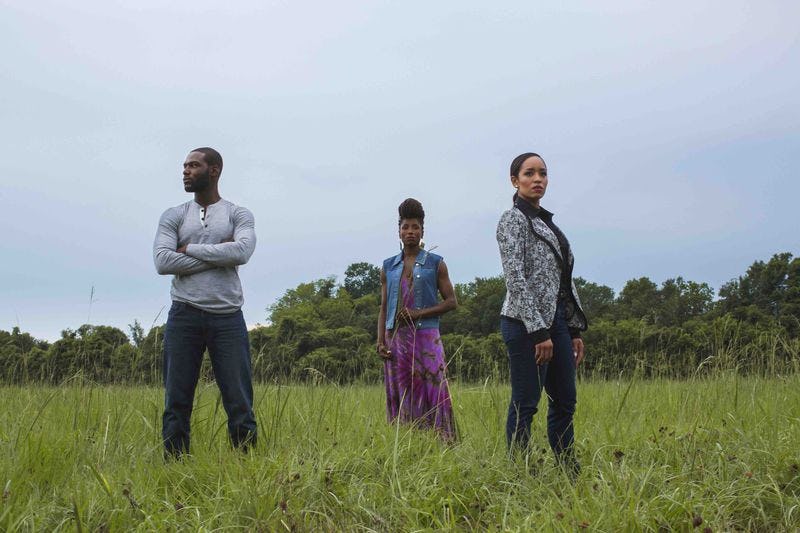 Oprah, Ava DuVernay, and a cast filled with actors who are far overdue for an excellent part, all in one series? Already, Queen Sugar is one of the fall's most exciting new series. And since the rest of the fall season is filled with adaptations or remakes, it makes sense to ask: is Queen Sugar based on a true story? DuVernay and Oprah's collaboration in Selma brought one of history's greatest stories to life wonderfully, but the family depicted in this new series isn't a real one. In fact, Queen Sugar is based on a 2015 novel by Natalie Baszile, which tells the fictional story of the Bordeleon family as protagonist Charley moves to the countryside after she inherits a piece of Louisiana land.
Like in the novel, the OWN Series will show that with hundreds of acres of sugarcane now in her possession, Charley becomes a target for those who both need her help and those who want to take advantage of her. However, the TV adaptation is making some changes to its subject matter, putting aside real and imagined history. Instead of Charley being the only lead character, the show creates Rutina Wesley's Nova, who dabbles in the occult and is an activist/journalist documenting and fighting against oppression. Charley, whose marriage to an NBA star just fell apart, is contrasted with her sister.
But while the book — and therefore, the TV show — isn't based on a real family, it does come from history. It's just not real history that Queen Sugar is drawing from, but rather Southern black literary history. The book and show are set in the contemporary U.S., but when Charley moves to the countryside with her daughter, in some ways, it's like she's stepping back in time, to the rural past of her predecessors. And she's also stepping into an industry, farming, that has largely remained in the hands of white men since the United States was founded and black literature — from Solomon Northup's memoirs (Twelve Years a Slave) to novels like The Color Purple, Beloved, and Their Eyes Were Watching God — documented what it was like for black men and women to live and work on American farms, as they went from slaves to sharecroppers to independent business owners like Charley.
But since it's not beholden to any real historical accounts, Queen Sugar is free to forge its own path and be completely unpredictable. The show should be perfectly balanced, as it has both elements that tie it to parts of real history and the freedom to pack its original story with unique twists and turns, even deviating from the novel that gave this exciting new show its inspiration.
Images: Skip Bolen/OWN (2)