Is Tiara Single After 'Bachelor in Paradise'?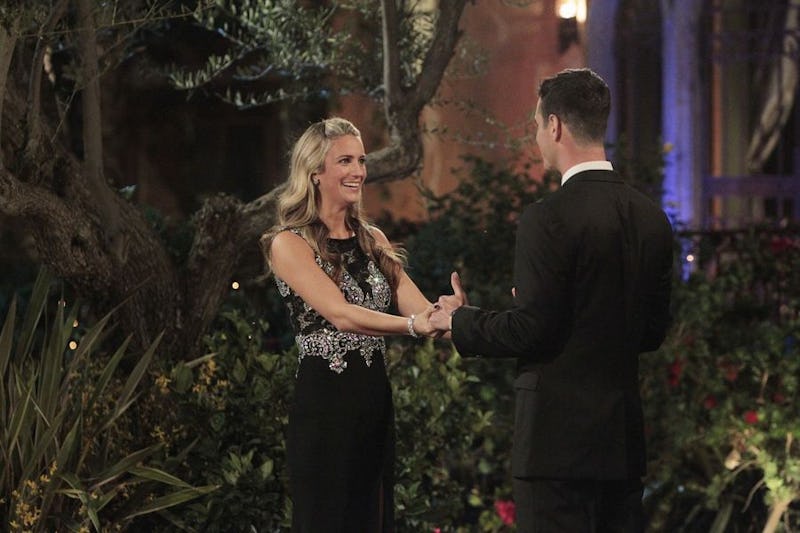 Summer is coming to a close and, sadly, so is Bachelor in Paradise 3. Time is running out for fans' favorite island vacationers to find true love in Paradise — also known as the Playa Escondida resort in Sayulita, Mexico. But even late comers to the show have a shot — including "chicken enthusiast" Tiara from Ben Higgins' season. But is Tiara Soleim single after Bachelor in Paradise or did she find love after all? There hasn't been any official word or declaration that she's found someone to be No. 2 to her feathered friends on her social media accounts.
Tiara's might ruffle some feathers in Paradise, but it doesn't look like she's found a soulmate to flock with just yet, according to her Instagram account. But as the Bachelor in Paradise 3 finale approaches, it's getting real — and will Tiara fly the coup solo or will she put her eggs in one basket? That question will hopefully be answered once Paradise concludes. According to Tiara's Instagram account, her life lately has consisted of hanging out with friends and her egg-celent chicken companions.
Besides, Tiara would have to find a pretty special guy to join her brood. Check out some of the best photos of her beloved chickens from her IG.
Her Rooster Feeds
Tiara posted this video of her rooster and the chickens grabbing a bite to eat — and they look they're enjoying it so much.
A Baby Chick
One of Tiara's beloved birds Sheila hatched this little baby chick not too long ago.
Sheila Keeping Her Eggs Warm
Before Sheila hatched her baby, she was keeping her little eggs warm, like a good chicken would.
That Time When Sheila Was On Women Tell All
Sheila is quite the star, clucking her way onto both on The Bachelor and Women Tell All with Tiara. You may recall Tiara's classic intro video in which Sheila takes a starring role, accompanying her owner as she brushed her teeth. Classic Tiara and Sheila.
"Since I don't have human babies, these are my human babies," Tiara said in the video, in which she called Sheila her "one true love."
Sheila's Airplane Adventure
Tiara's top chicken knows how to travel in style. Looks like she's top of the roost when it comes to the airport.
When Chris Harrison Met Sheila...
No trip to Bachelor Nation would be complete without meeting Chris Harrison. Sheila got to do just that in the photo above. What a lucky bird!
Chickenstagram
In addition to being a star hen, Sheila also gets checked out on social media by other famous roosters. Not much is different in bird world when it comes to IG, it seems.
Humble Beginnings
Even as a kid, Tiara loved her birds, showing it in this throwback photo she shared on IG. Too cute.
So while Tiara may have ended up single after Bachelor in Paradise, she's got plenty of fowl to keep her company on her journey to find the one.
Image: Rick Rowell/ABC