When it returns to NBC on Monday, Sept. 19 at 8 p.m., The Voice will feature Alicia Keys and Miley Cyrus as coaches, which is a huge deal. This marks the first time that two women are coaching the reality competition at the same time. It's usually Blake Shelton, Adam Levine, another man (Pharrell, Usher, and CeeLo Green have appeared in past seasons), and a woman — Christina Aguilera, Gwen Stefani, and Shakira have all joined past panels. But with the inclusion of Cyrus and Keys, the gender split of this season will be 50/50 and that means much more for The Voice than one might think.
In this exclusive clip from an interview about The Voice (below) Keys said, "Two woman coaches on The Voice is what The Voice needs," and I'm wholly inclined to agree with her. All of the coaches have been around the music block — Levine, Shelton, Cyrus, and Keys have Grammy Awards, platinum records, and more than enough success to back up that assertion. But what Levine and Shelton lack that could be helpful to many new Voice contestants is the experience of what it's like to be a woman in the music industry. That's something that the two coaches couldn't possibly understand.
Women are treated differently than men in every industry. Period. We make less money in most cases, our demeanor is judged more harshly, and don't even get me started with what women face if they try to get back into the workforce after having a baby. But in the entertainment industry, the pressure on women is amplified, because it's centered on image. Men can get by with a good voice or decent guitar chops even if they're not conventionally attractive, but women are given nearly unattainable standards. Pop stars like Jessica Simpson, Demi Lovato, and Pink have spoken out about the pressures and criticisms about their appearance they've faced throughout their careers.
In the below video, Keys said, "I feel like I'm in such a great position to be able to give knowledge that I have, information that I have, things I've learned," and this is absolutely true, but on more than a musical level. Nothing against Levine and Shelton, but they cannot understand what it is like to be a woman and to be judged as a woman without being one. They don't understand how frustrating it can be to be called "sweetheart" in a professional setting, or to see tabloids tracking their weight in cover stories. But Cyrus and Keys can understand that and their equal representation on the show is important in helping both viewers and aspiring singers understand the many facets of being a woman in Hollywood.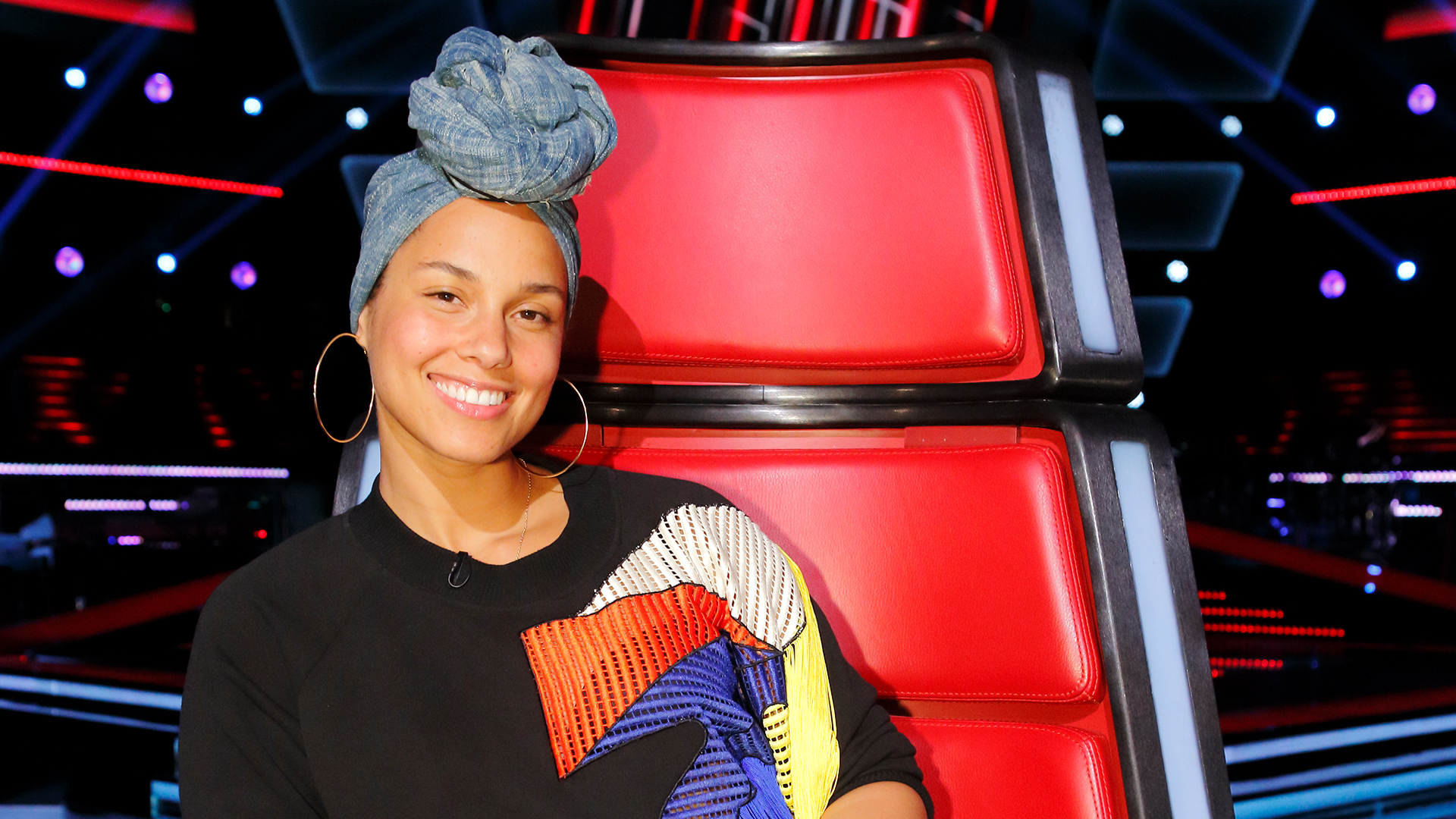 The whole premise of The Voice is that coaches listen and choose a contestant based on musical ability, not looks, but once these singers pursue careers outside of the series, that will likely change. Keys and Cyrus both have the knowledge and power to inform any contestant on their team — male or female — how to manage fame and the music business.
"I wanted to be a coach on the voice because I feel like I have a lot to share," Keys said. "I feel like my perspective is something people will really receive." Her musical perspective is certainly welcomed onto The Voice, but it's what she'll have to say behind the scenes that will speak volumes to the countless women who look up to her.
Images: Michael Muller/NBC (2)