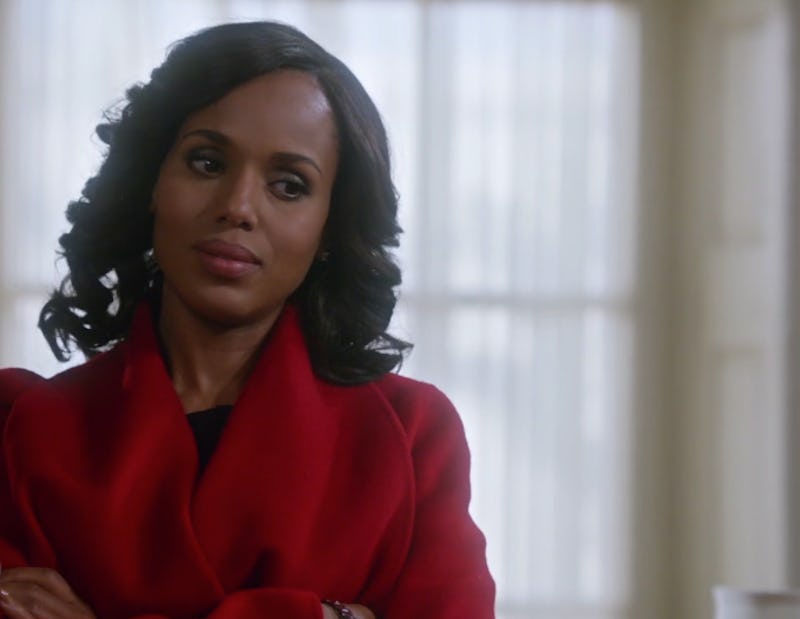 It feels like Shonda Rhimes has created more must-watch television shows than anyone. Her shows fuel a popular TV Thursday marathon that includes Grey's Anatomy, How To Get Away With Murder, and Scandal. But fans were surprised to hear that Scandal would not be returning immediately in the fall but instead was scheduled for a mid-season premiere. So, why isn't Scandal returning in the fall? To announce the news, ABC released a statement saying, "We did have to make some adjustments to Scandal for a variety of reasons that had to do with the production schedule." The changes in production schedule seem to revolve around star Kerry Washington's second pregnancy, since her character is not pregnant on the show, but she is IRL.
With Scandal returning late for understandable reasons, fans will need some new shows to hold them over. Luckily, there are a variety of brand new shows premiering in the fall that might take the temporary place of the beloved Scandal. I've compiled some suggestions of new shows similar in some way to Scandal to keep you going. Hopefully, like Olivia Pope, you can use these show suggestions to "fix" the situation until Scandal makes its glorious return this spring.
Designated Survivor
If the part of Scandal you think you'll be missing is high stakes White House drama, look no further than ABC's Designated Survivor. When a terrorist attack leaves all other options dead, a low level politician is forced to take over as President of the United States.
Notorious
A powerful lady controls news headlines and manipulates perception. Sound familiar? While this is not Scandal, it may help you get through the Scandal-less months. The show revolves around defense attorney Jake and news producer Julia as they attempt to control the world of crime news around them. This show currently fills Scandal's time slot.
Bull
If you love to watch Olivia Pope manipulate a situation for her client, then let Bull take Olivia's place. It's about a trial consultant and psychologist who determines how a jury will vote, in order to win a court case. This questionable rigging of the justice system is right up Scandal's ally.
Doubt
From the producers of Grey's Anatomy (another Shonda show), this drama has a definite Scandal feel. It has a strong female lead in attorney Sadie Ellis who is described as a rebel lawyer who falls for her (maybe) innocent client. There's forbidden romance, high pressure court scenes and shady moral grounds. Might as well be the Scandal universe.
Conviction
The former First Daughter (white house relations already) is forced to take a job at a law firm to improve her image and avoid jail time. Over time Hayes Morrison starts to care and actually fight for her clients. A powerful woman pushing for what is right despite deep character flaws sounds very Scandal to me.
The Good Place
This show is not Scandal-related at all. But, if all those gripping dramas you watched to replace Scandal makes your crave something lighter, here is your solution. This Michael Schur comedy centers around a woman who (incorrectly) gets sent to a heaven-like place called "The Good Place." It's the perfect dessert after your Scandal-replacement show dinner.
Hopefully this list of shows help with the delay, but if none of these shows float your boat, just remember Scandal is not gone forever.
Images: Bob D'amico/ABC (3), CBS (2), Justin Lubin/NBC