Becca's Rose Quartz Highlighter Is Only Sold Here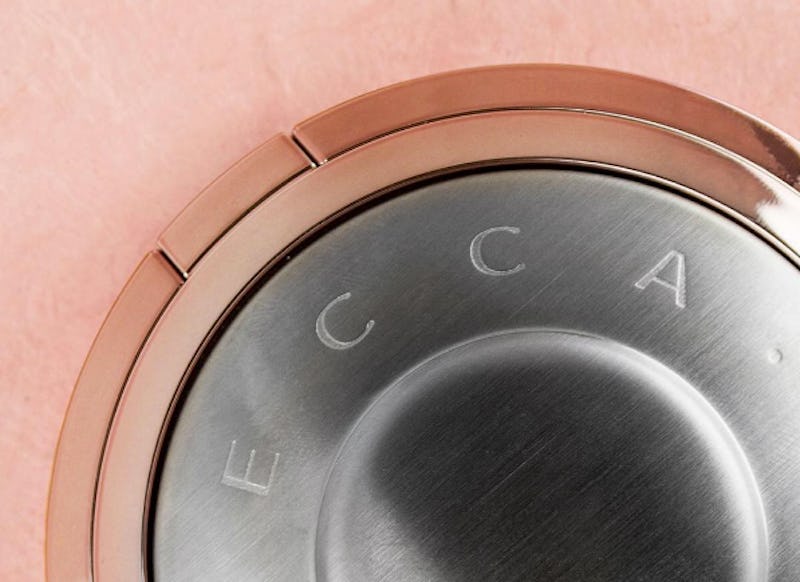 If you're looking for a little more cheek shine, then you're in luck. Surprising their fans with yet another product, BECCA created a new highlighter shade. Think a pretty pink powder with neutral undertones. Where can you buy BECCA's Rose Quartz Highlighter? There's only one place that has it, and it's not where you might think.
Just days after launching their Bronzed Amber Highlight shade, the company is at it again. They surprised their fans with another versatile shade, so everyone can get their glow on. The product has the same geometric texture to the powder as Bronzed Amber, but has a much lighter hue to it. According to their Instagram, Rose Quartz Shimmering Skin Perfector is perfect for ever single skin tone too. What makes it so versatile is the neutral undertones in it, which is different from their other new highlighter.
Unfortunately, this shade is only around for a limited time though. Rose Quartz is a limited-edition Sephora Exclusive. That means that it will only be available on the Sephora website and in stores, and once it's gone, it's gone for good. Maybe people will end up loving it so much that they'll make i permanent, like they did for Jaclyn Hill's Champagne Pop Shimmering Skin Perfector, but I wouldn't count on it.
Rose Quartz Shimmering Skin Perfector Pressed, $38, Sephora
It doesn't get more gorgeous than this, people. It looks like a combination of their current Rose Gold and Pearl highlighters. As of now, the new shade is only available in powder form, but I can't wait to see how it looks on the cheek.
Rose Quartz Shimmering Skin Perfector Pressed, $38, Sephora
The product packaging is also getting a brand new look to go with the limited-edition shade. Instead of the classic brown and silver BECCA compact, Rose Quartz comes in a pink and silver one.
Rose Quartz Shimmering Skin Perfector Pressed, $38, Sephora
Bottom line: you need this new shade in your life. The highlighter is on the Sephora site right now. I wouldn't wait much longer, because there's no telling how much longer it'll be around.
Image: beccacosmetics/Instagram (1)