Roald Dahl's Made-Up Words Now In The Dictionary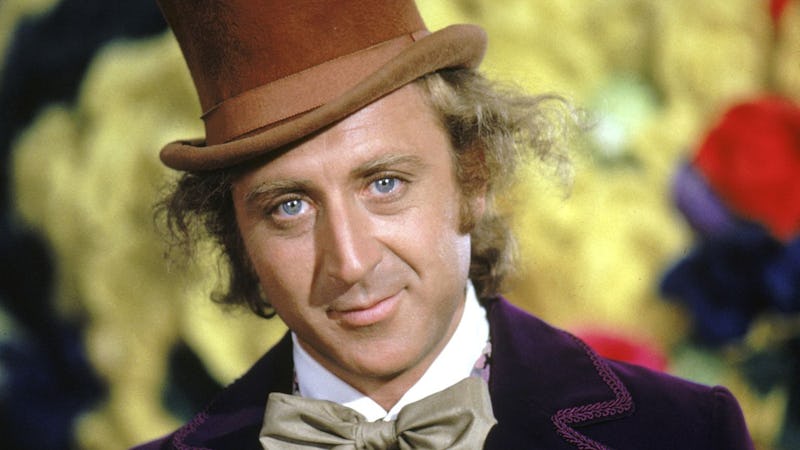 In honor of the author's 100th birthday, Oxford has added several Roald Dahl words to its dictionary — the auspicious Oxford English Dictionary (OED) — and has updated many more to reflect Dahl's influence on their usage. The words are part of more than 1,000 updates to the OED this quarter.
Born in 1916, Roald Dahl made a name for himself in the mid-20th-century with his quirky children's books. These include many timeless classics, such as Matilda, Charlie and the Chocolate Factory, The BFG, James and the Giant Peach, The Twits, and Fantastic Mr Fox. In November 1990, Dahl died of infection at John Radcliffe Hospital in Oxford, England. He was 74.
This is not the first time Oxford has honored Dahl. This summer, the Oxford University Press released its Oxford Roald Dahl Dictionary, which contains 8,000 words and information on "the difference between a 'ringbeller' and a 'trogglehumper', ... why witches need 'gruntles' eggs' [and] suggests a word for the shape of a 'Knid'." At the time of this writing, the Oxford Roald Dahl Dictionary is the No. 1 bestseller in children's dictionaries on Amazon.
Here are the new Roald Dahl words and expanded entries added in this quarter's OED update:
Dahlesque: an adjective describing those works that share characteristics with Dahl's writing, such as "eccentric plots, villainous or loathsome adult characters, and gruesome or black humour."
Frightsome: a 17th-century word whose entry has been updated to reflect Dahl's usage of it in The BFG.
Golden ticket: a special pass, most familiar to fans of Charlie and the Chocolate Factory and its adaptations, but first appearing in the 18th century, when the very first "was awarded to ... William Hogarth, giving him admission to the Vauxhall Gardens in London, in recognition of his paintings of the venue."
Gremlin: a Royal Air Force (RAF) slang term from the early 20th century, now updated to credit Dahl's popularization of it in his novel, The Gremlins, written in 1943 with Walt Disney Productions. Dahl's Gremlins are not related to Gizmo, Stripe, and the rest of the titular baddies in Steven Spielberg's 1984 film of the same name.
Human bean: this mispronunciation of "human being" first appeared in an 1842 issue of Punch, a British satirical rag, but its OED entry has now been updated to show how Dahl used it in The BFG.
Oompa Loompa: the proper name for Willy Wonka's tiny helpers has finally made its way into the OED.
Scrumdiddlyumptious: a word that — surprisingly — did not originate with Dahl has been updated to show its usage in The BFG, where it appears alongside "human bean."
Scrumptious: an adjective originally used to denote a stingy person, this OED entry now shows Dahl's employment of it to mean "delicious" in James and the Giant Peach.
Splendiferous: a 19th-century adjective that means exactly what it sounds like, this word was used by the title character in Dahl's 1975 novel, Danny, the Champion of the World, to describe his father.
Witching hour: a Shakespearean concept first introduced in Hamlet to describe the time when all manner of spirits and magic may roam freely, whose meaning hasn't changed much over the years. The giants in The BFG go hunting during the witching hour for people to eat.
What are your favorite Dahlesque words and phrases? Share them with me on Twitter!
Image: Wolper Pictures, Ltd.