'Queen Of The South' Season 2 Is A Sure Thing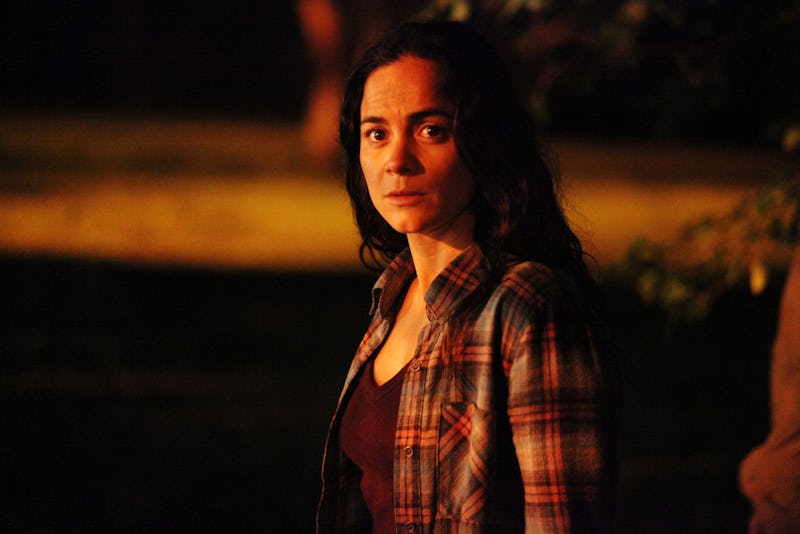 Things may seem bleak for her right now, but Queen of the South protagonist Teresa Mendoza will make it through the Season 1 finale, because there's going to be more of the telenovela-inspired series coming soon. According to Deadline, Queen of the South was renewed by USA in early September, and with that announcement comes another question: When will Queen of the South Season 2 premiere? The exact date wasn't a part of the renewal announcement, but as with most scripted cable shows, you can probably expect the show to return in summer 2017, barring any changes or surprises from the creative team. According to Deadline, it "took awhile to get to the screen, debuting more than a year after getting a series order." So, with the months needed to write, produce, and finish the next season, it will probably be ready in time for next summer.
Ratings for the series weren't outstanding, averaging half a million viewers for its penultimate episode, according to TV By the Numbers. But keeping a show like this one, filled with Latinx performers and featuring a female protagonist, seems to be worth it to USA. According to Deadline, there will also be a big change behind the scenes — Natalie Chaidez will be taking over as the showrunner of the series, replacing Season 1's Scott Rosenbaum.
This is exciting news for a couple of reasons. First of all, according to Deadline, Chaidez has worked on some great shows, like Twelve Monkeys, and secondly, a female showrunner and a female protagonist means Queen of the South is proudly feminist both in front and behind of the camera. And, while Queen of the South might feel like a bit of an outlier, there's actually plenty of other shows that you can catch up on while waiting for Season 2 that are equally progressive and entertaining.
Jane The Virgin
This series is inspired by lots of telenovela tropes just like Queen of the South, and it's cast is filled with people from different races, cultures, immigrants — no series takes on identity quite like this one. And for a dreamily romantic show, it gets pretty gory. There has been many a stabbing on Jane.
From Dusk Till Dawn
Adapted from the Quentin Tarantino-scripted film, Robert Rodriguez's TV series is as devoted to its horror genre as Queen of the South's cartel crime drama. The third season is airing right now, so it's the perfect time to jump into the series.
Narcos
The second season dropped on Netflix in early September, so if you haven't jumped on the highly improved series, start marathoning. By shifting from DEA Agent Murphy to centering the new season around Pablo Escobar's death, the show has improved exponentially.
Queen Sugar
Put aside their incredibly similar titles, and focus on their similar themes. Also from a female-driven creative team, this series about a woman who inherits a still-functional sugar plantation captures so many feminist issues perfectly, especially what happens to women in power of male-dominated spaces like agriculture or drugs.
Orange Is The New Black
After the most recent season (light spoilers), the Latina women have moved into the spotlight, and Maria Ruiz's newly formed gang has become a mix of a threat and a considerable power within the prison now that they're dealing heroin.
Breaking Bad
Feeling down after losing your current favorite drug dealing drama? Hey, Breaking Bad is still on Netflix. It will remain the cultural high point of drug dealing stories and an accessible binge watch indefinitely, so anytime you have a lull, why not fire up the pilot and watch Mr. Chips turn into Scarface all over again while waiting for Queen of the South to come back.
Image: Bill Matlock/USA Network; Giphy (6)