How To Stream The 2016 Emmy Awards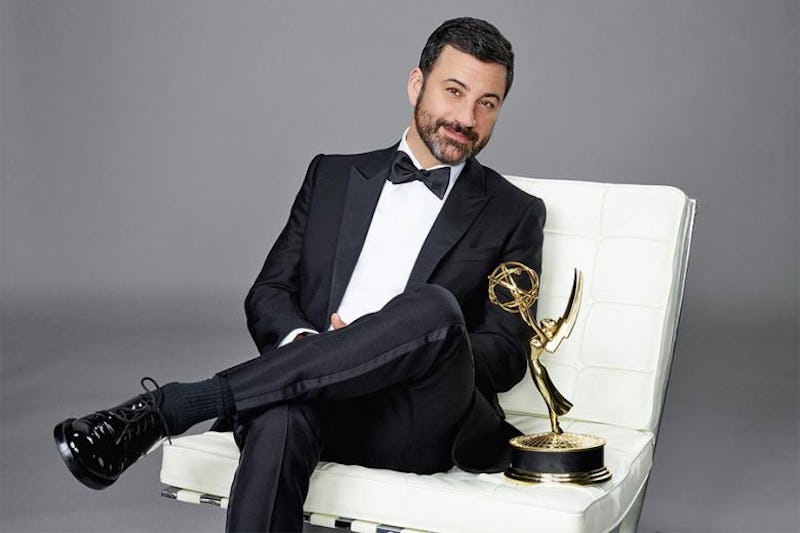 With so many great shows currently on television these days, I find myself looking even more forward to watching the 2016 Primetime Emmy Awards this year. After all, there's nothing I like more than celebrating the talented actors and writers who make my evenings in front of the TV so much more enjoyable. But unlike the many scripted shows we're there to praise, this ceremony is a live broadcast, which means that basically anything can happen and should give you all the more incentive to tune in. However, I understand that some of you may not be able to find yourselves in front of an actual television set when the clock strikes 8 p.m. on Sept. 18, which is why it's important to know how to stream the 2016 Emmys online so you don't miss a second of all the action that's sure to come.
Thanks to modern technology, people can remain constantly connected, not just to each other, but the entire world as a whole, which can prove to be a very helpful thing, especially in this case. So if you just so happen to find yourself worrying about potentially missing out on the Emmys this year, here are a few ways to guarantee you won't miss out on TV's biggest night of the year, regardless of your busy schedule.
Get Your Intel Right From The Source
For as much Emmys content as you can handle, head over to Emmys.com, which is known to provide a ton of coverage of the night as events unfold. From the winner's list to an inside look at what's going on backstage, all of this content will make you feel like you're actually at the ceremony itself. And hey, if you're lucky, the site may even provide a live video link to all the action so you can witness the show firsthand.
Follow Your ABCs
Since ABC is hosting the event, then the network's site will undoubtedly post photos and clips of the ceremony's biggest moments as early as the following morning. But if that's not good enough and you'd prefer to watch the awards show in its entirety, you can always use the ABC Live Stream by logging in with your cable provider.
Download The App
Depending upon how big of a fan you are of ABC shows, you can always download the network's app, which will allow you to watch all of your favorite shows anywhere at anytime. Ah, the power of the internet, am I right?
So when Sunday night rolls around just sit back, relax, and let the wifi and LTE work their glorious magic so you can participate in all the Emmys fun.
Images: ABC; Giphy (3)