Is Season 2 Of 'Secrets And Lies' A True Story?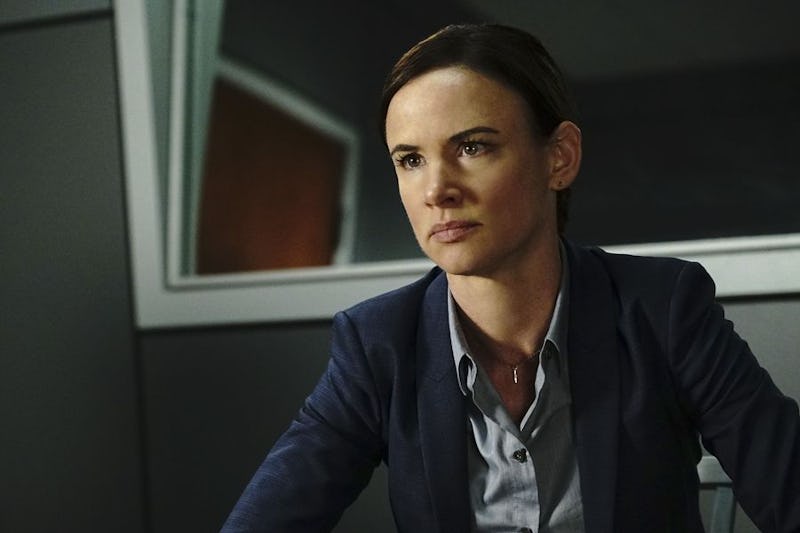 Is it a juicy new murder mystery you're after? Though Secrets And Lies isn't a new series, it is providing viewers with a brand-new mystery this season guaranteed to keep you up at night as you think back on all of those crazy clues. Season 1 featured a mystery so complex that it kept fans on edge until the very last episode. When neighborhood boy Tommy is killed, Ben, the man who found his body, becomes the prime suspect, only for a complicated web of — you guessed it — secrets and lies to shakeup the entire town. At the center of the investigation is Detective Andrea Cornell, who will once again be tackling a disturbing murder in Season 2. With so many twists and turns inevitable on the upcoming season, one may be wondering if the murder at the center of Secrets And Lies Season 2 based on a true story?
True crime is definitely having a moment these days, with shows like The People v. OJ Simpson and docuseries Making A Murderer as two of TV's current obsession. However, Secrets And Lies won't fall into the "true crime" category — this mystery is fictional, which means we'll have no idea where each twist and turn will lead us. It's also not based on any original source material: The first season of Secrets And Lies was based on the Australian format, with the first season following almost the same mystery as its across-the-pond predecessor. Though Detective Cornell will return to the show, it won't follow the action of Season 1, and, since there is no second season of the Australian series, will be carving a brand-new path for itself.
So what can we expect from Season 2? The mystery will be a bit different, with Michael Ealy replacing Ryan Phillipe as the main suspect of the season. Ealy stars on the new season as Eric Warner, a man who discovers his wife's dead body after she seemingly jumps off a building. However, it's quickly revealed that this was no suicide or tragic accident: Kate Warner was murdered, and it's up to Detective Cornell to find out who did it.
Of course, that won't be easy. According to the Secrets And Lies Season 2 synopsis from Futon Critic, "As Eric battles to prove his innocence and save the family's company, he discovers that his beloved Kate and the rest of his family are not who they appeared to be." Just like with the first season of Secrets And Lies, there will be plenty of suspicious people, devastating truths, and red herrings to keep us guessing into the season finale. It might not be a true story, but it is an intriguing one.
Image: ABC