'American Crime Story' Won Big At The 2016 Emmys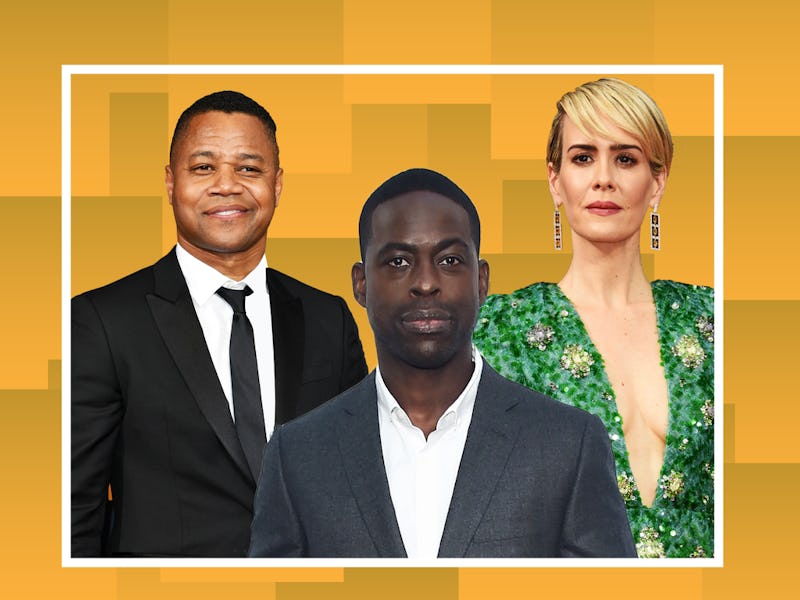 Regardless of how old you were when it happened, by the time 2016 was halfway through, many of you became an expert on the O.J. Simpson trial thanks to Ryan Murphy's latest FX creation The People v. O.J. Simpson: American Crime Story . By the time the season was over I felt like I could've been part of the prosecution thanks to all the information the episodes provided. So it wasn't all that surprising to see American Crime Story win big at the 2016 Emmy Awards this year. If Serial, Making A Murderer, and the many JonBenet Ramsey documentaries out there have shown us anything, it's that people love immersing themselves in a true-crime series. And American Crime Story's victory just helps to reaffirm that sentiment.
Viewers love to feel like they're part of the story, so you're dealing with an actual case that people remember, they eat it up because it reminds them of how the ordeal impacted their own lives. So unless you were too young at the time (or, to really make me feel old, not even born yet), you remember where you were when that white Bronco began racing down the highway. It familiarizes the story and makes us want to see more. Add that to the fact that the series was composed of an all-star cast and it's no wonder they walked away with so many statues Sunday evening.
From Outstanding Writing in a Limited Series or Movie and Outstanding Supporting Actor in a Limited Series (Sterling K. Brown) to Outstanding Lead Actor (Courtney B. Vance) and Actress (Sarah Paulson) in a Limited Series or Movie and Outstanding Limited Series, this series pretty much wiped the board with some of Hollywood's most prominent shows and actors alike. And while part of me wishes that Fargo had actually walked away with the Outstanding Limited Series award, I can't say I don't understand why the voters came to the decision that they did. The O.J. Simpson trial story needed to be told and told well.
The writers and actors exceeded our expectations in more ways than one, so it makes sense for the Emmys to reflect as much. Well done to all. Court adjourned!
Image: Caroline Wurtzel/Bustle; Prashant Gupta/FX