"Santa Claus" Was Questioned About JonBenét Ramsey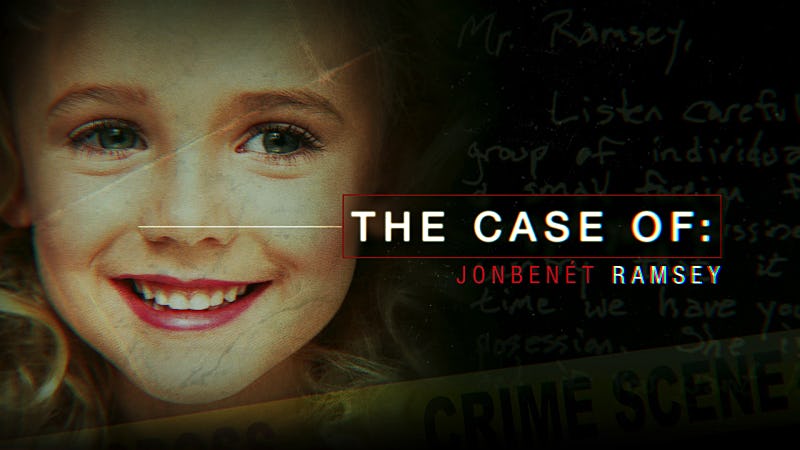 One of America's most famous unsolved cases is undoubtedly the murder of JonBenét Ramsey in Boulder, Colorado and CBS has opened its own investigation with the two-part special The Case Of: JonBenét Ramsey. On the morning of Dec. 26, 1996, Patsy Ramsey frantically called 911 after making a shocking discovery — a ransom note was on the first floor of her home, and her 6-year-old daughter was nowhere to be found. The case has fascinated the nation for the past 20 years, but it remains unsolved. Though at one time JonBenét's parents were questioned, they have maintained their innocence and in 2008 were officially cleared of any involvement in the murder, and were never the only people investigated. Police investigated a wide variety of individuals in relation to JonBenet Ramsey's murder, including Bill McReynolds, though McReynolds (who died in 2002) also maintained his innocence and was cleared of any involvement in her death.
In a June 1997 Denver Post article, a number of people who knew JonBenét spoke to the outlet about what she was like as a person — because the 6-year-old murder victim was far more than the pageant star whose glamour shots had been splashed across nearly every print and media outlet in the country. McReynolds is described as the man hired by Patsy to play Santa Claus at the Ramsey family's Christmas parties in 1995 and 1996. He told the Denver Post that when he first met JonBenét in 1995 he was struck by her smile, her "pensive, almost retiring" demeanor, and her angelic glow. McReynolds also stated that JonBenét had given him a vial of gold glitter at both the 1995 and 1996 Christmas parties. He's quoted as saying:
"The star dust was all I took with me for good luck when I had heart surgery (last summer)... Her murder was harder on me than my operation. She made a profound change in me. I felt very close to that little girl. I don't really have other children that I have this special relationship with — not even my own children or my own grandchildren... When I die, I'm going to be cremated. I've asked my wife to mix the star dust JonBenét gave me with my ashes. We're going to go up behind the cabin here and have it blow away in the wind."
It seems likely that McReynolds was questioned because, like many others, he had been in the Ramsey home and interacted with JonBenét in the days leading up to her death. An Associated Press report from March 1997 stated that McReynolds and his wife, Janet, were initially questioned less than six weeks after the murder. The outlet reported that on Dec. 26, 1974, the couple's 9-year-old daughter had been kidnapped along with her friend and she witnessed the sexual abuse of her friend during the trauma. No one was ever arrested for the crime. The McReynolds vehemently denied any involvement in JonBenét's murder and Janet stated that the couple felt "sensitive to the horror" due to what had happened to their own child.
According to CNN, an original prosecutor on the Ramsey case claimed that Bill had given JonBenét a card with the message: "You will receive a special gift after Christmas." The outlet also reported that Janet had penned a play with a few eery similarities to the case — the plot revolved around a girl who was molested and murdered in her basement. However, the connections turned out to be purely coincidental, as both Bill and Janet submitted hair, handwriting, and blood samples and were cleared of any involvement in the crime.
When Bill died in 2002, The Daily Camera emphasized that police sources never considered he or Janet "serious" suspects. However, John and Patsy Ramsey referred to him as a suspect in their book The Death of Innocence, and Janet stated that her husband was deeply affected by the suspicion: "He was scarred. He was just so devastated by the mere idea anyone would suspect him of a crime," she said, according to Bill's obituary in The Daily Camera. At the time of Bill's death, the couple resided in Cape Cod — they reportedly left Boulder in 1998 in order to seek a new beginning, far from where the tragic murder occurred.
Image: CBS