Kim Archuleta Wanted To Help Solve The Ramsey Case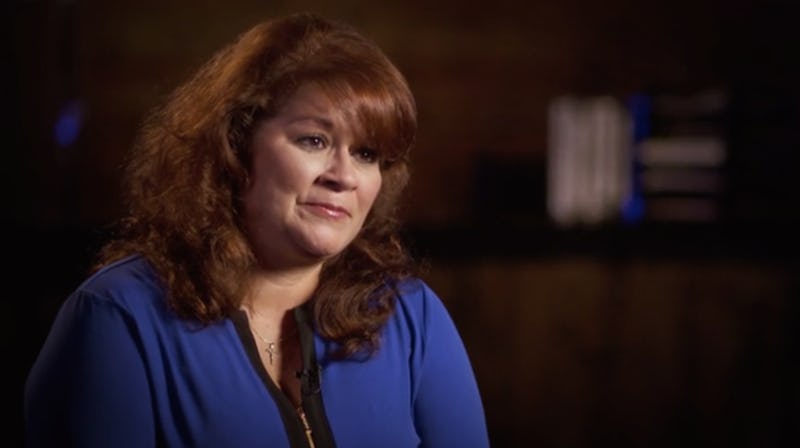 At the time nearly 20 years ago, only one person heard the initial 911 call from Patsy Ramsey, who reported that she'd found a ransom note and that her daughter was missing. But until now, the public had heard next-to-nothing from Kim Archuleta, the 911 dispatcher from the JonBenet Ramsey case who took Patsy's 911 call on the morning of Dec. 26, 1996. But now, Archuleta is speaking out and revealing the details of that first call that started a two decade-long cultural obsession with this strange murder. Those following this rollercoaster of a case might wonder why the dispatcher didn't testify in the case. Years later, her voice is finally being heard.
In an interview for the first part of the three-part CBS docu-series special The Case Of: JonBenet Ramsey, Archuleta told former New Scotland Yard analyst Laura Richards and former FBI agent Jim Clemente (who worked on the case) that she was unable to testify because she was allegedly placed under a gag order, and was "never talked to again."
Although she didn't go into details about what she heard during this segment of the special, Archuleta explained what she heard after she thought Patsy had hung up — how her voice allegedly changed, and how the words Archuleta struggled to hear supposedly "could have turned the case around" had she ever been interviewed for the case. While faced with allegations in the past, the Ramseys have always said they are innocent and were cleared from involvement in the case by DNA evidence in 2008.
During the interview, Archuleta alleged that Patsy initially sounded hysterical, but her tone of voice reportedly shifted to one that sounded more rigid and calm once she thought she'd hung up the phone. Though the phone call was only six seconds long, Archuleta said Patsy allegedly sounded like she was discussing what to do now that they'd called the police and that it bothered her "immensely".
It sounded like she said, 'OK we've called the police, now what', and that disturbed me. So I remained on the phone trying to hear what was being said. It sounded like there were two voices in the room, maybe three different ones. I had a bad feeling about this. To me it seemed rehearsed.
When asked what she made of what she heard, Archuleta merely shook her head.
While it's important to note that Patsy, her husband John and their son (and JonBenet's brother) Burke were all cleared of suspicion using DNA testing, the story that Archuleta seems to put forth is chilling. Nobody can truly know what happened that day, but finally hearing from the woman who took that first life-changing call brings up more questions than answers.
Image: NBC