Bruce Is Already In Big Trouble On 'Gotham'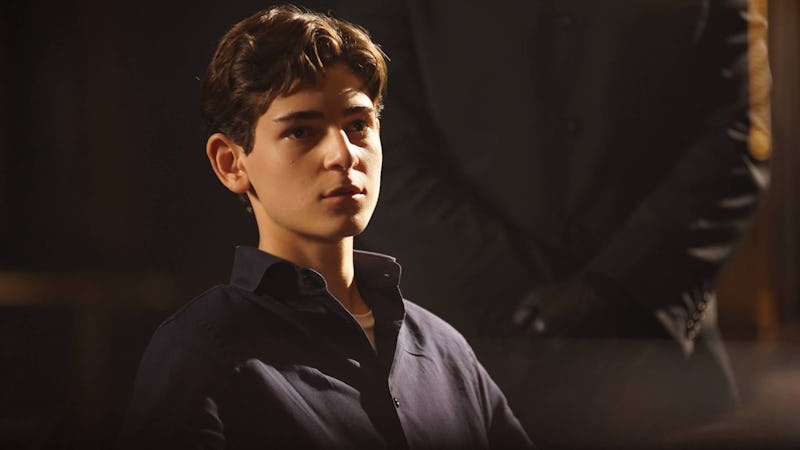 Gotham Season 3 didn't waste any time jumping right back into the gothic superhero weirdness. Nor did it waste anytime delivering a huge cliffhanger, as the Court of Owls kidnapped Bruce Wayne in the season premiere. After finding out that the Court of Owls has infiltrated his company and even controlled Hugo Strange, Bruce confronts the board of directors at Wayne Enterprises and says that the members of the secret society must come forward or face his consequences. After this meeting, the Court determines that they need to kill Bruce in order to protect their interests in his company, and they do that by sending off a masked assassin to Wayne Manor to kidnap him.
Besides leading to this kidnapping, researching the Court has also damaged Bruce's relationship with Selina, who resents him for leaving without so much as saying goodbye. Selina is now working for Fish, and it's pushing her away from not just Bruce, but also Ivy, leaving Selina with only Fish's mutants as allies, and Bruce with only Alfred to help save him from the Court and their nefarious plans. Speaking of which, they've got to want something out of Bruce before killing him, and it may be the secrets of what his father knew before the Waynes were murdered.
Oh, and there's still that Indian Hill boy who looks exactly like Bruce running around, following Bruce and trying to make friends with his friends. My theory is that Gotham is planning an assassination reveal in which one of the Bruces is shot by the Owls... only for it to be the wrong one. The "other" Bruce doesn't even seem to know who Bruce Wayne is or why he grew up trapped in a medical facility. It's possible that he has powers and is just pretending to be Bruce Wayne, or that somehow, this kid is a clone of the real Bruce. Whatever his purpose turns out to be, Gotham Season 3 is already off to an eventful start.
Images: Nicole Rivelli, Jeff Neumann/FOX